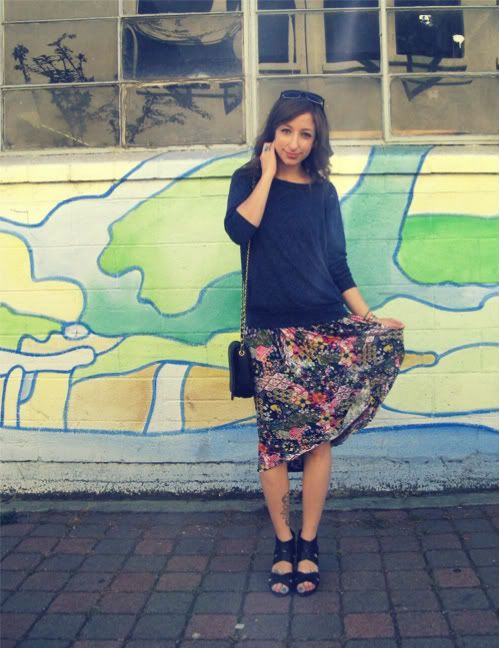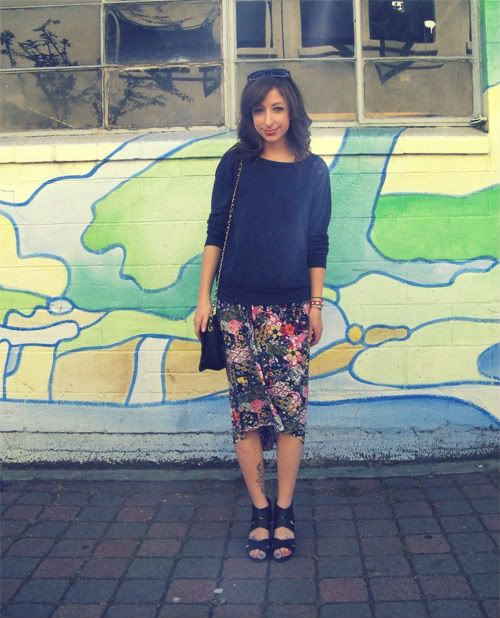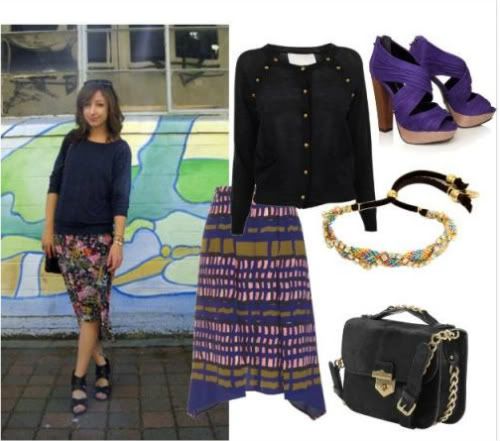 I tried my (lazy) hands at whipping up a simple asymmetrical hem skirt. I basically just made a column out of some jersey I had lying around, added an elastic waistband, and cut the front shorter than the back. Then of course it was a little too windy to actually show off the subtle fishtail hem this time around! I paired the skirt with a studded sweater and quilted bag from Crossroads Trading Company, diy bracelets and Target strappy wedges.
♥
Here are some inspiring words I've been loving recently, from Pablo Neruda's Ode to Life:
"Let's avoid death by small doses,
remembering always that being alive
requires a much larger effort
than the simple act of breathing.

Only burning patience will bring
within reach a splendid happiness."