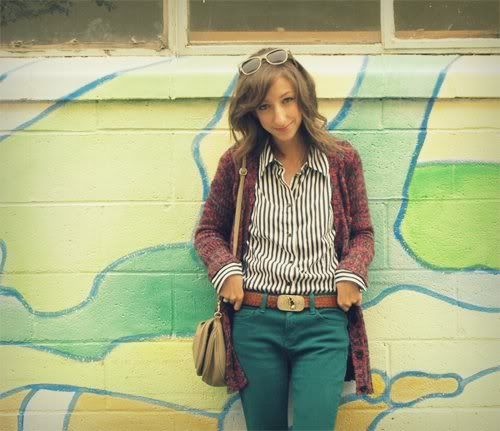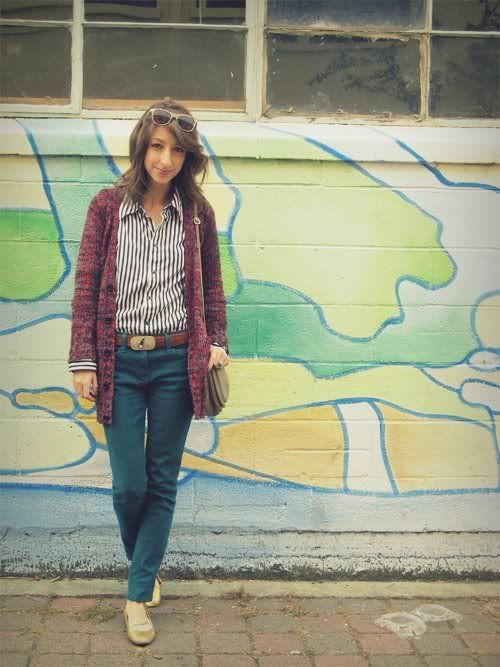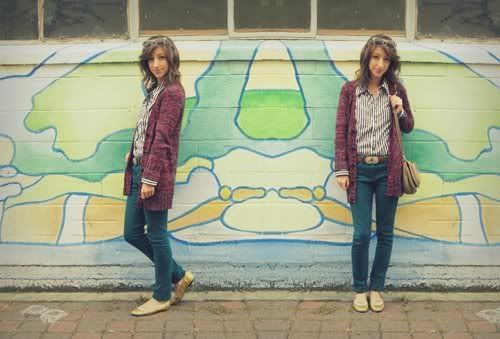 The first thing my boss said when he saw my outfit was "that's a snazzy outfit" which I liked; I haven't heard the word snazzy in a long time. Don't you just love it when you thought you had to work all day, and then you get surprised by getting off early? I do—seven hours is way easier to handle than ten! I'm wearing a thrifted striped blouse, knit bdg cardigan via a discount store, H+M cross-body, and teal Kill City jeans, gold flats and vintage belt via Crossroads. The quartz necklace I permanently borrowed from my ma, since she never wears long necklaces anymore. I walked by a perfect little dandelion today, too, so all in all it was good. Have I mentioned dandelions are one of my favorite blooms? I know they're a weed, but I have such an affinity for them!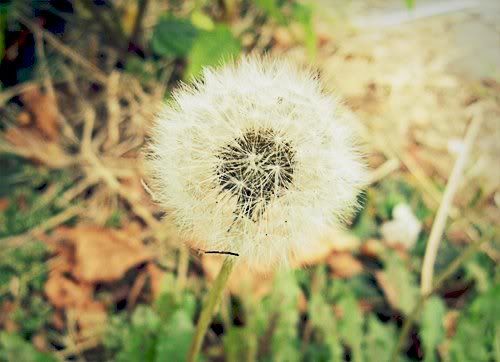 I'm currently obsessed with
this galaxy nail tutorial
. My first attempt turned out a little more raging glitter storm than nebula, but I'm pretty pleased. I know they're ridiculous and not "classy," but really, what's more fun than painting...your nails?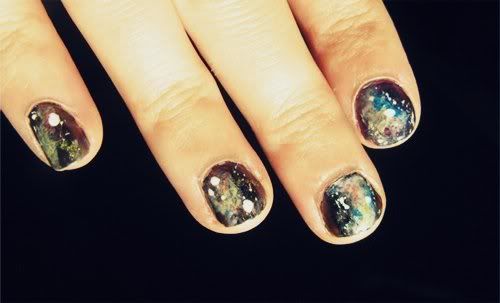 Please tell me you like doing your nails like a crazy cracked out little girl, too!