Hi ya's,
I was recently introduced to
Pinterest
and have been using it to organize and archive the random photos tripped over during a days browsing, which I would normally right-click and save to my poor little hard drive. I am loving how easy it is to "cut out and pin" images I like, saving them into categories or mood boards, complete with source links! I think of it kind of like
Polyvore
mixed with Tumblr ;)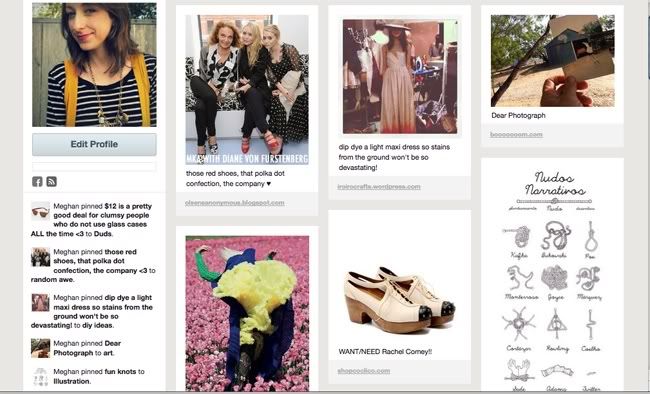 If you need an invitation, email me!
If you're already using pinterest, what's your username?