"First you must cleanse yourself in the waters of Lake Minnetonka."
Oh gosh, I watched that movie a few weekends ago, sooo ridiculous!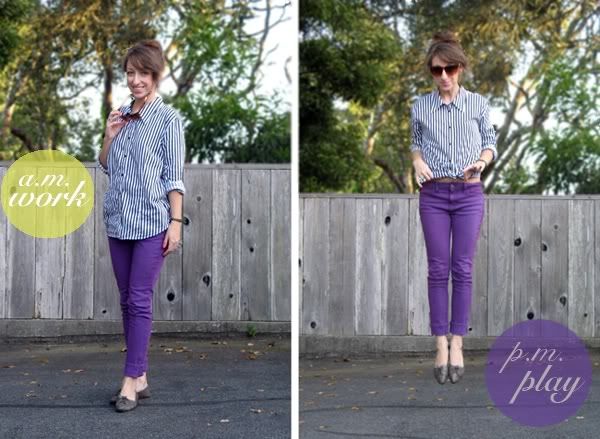 worn \\ thrifted + altered blouse \\ Kill City jeans via Crossroads Trading \\ Dollhouse oxfords
via Ross
\\ self-made bracelet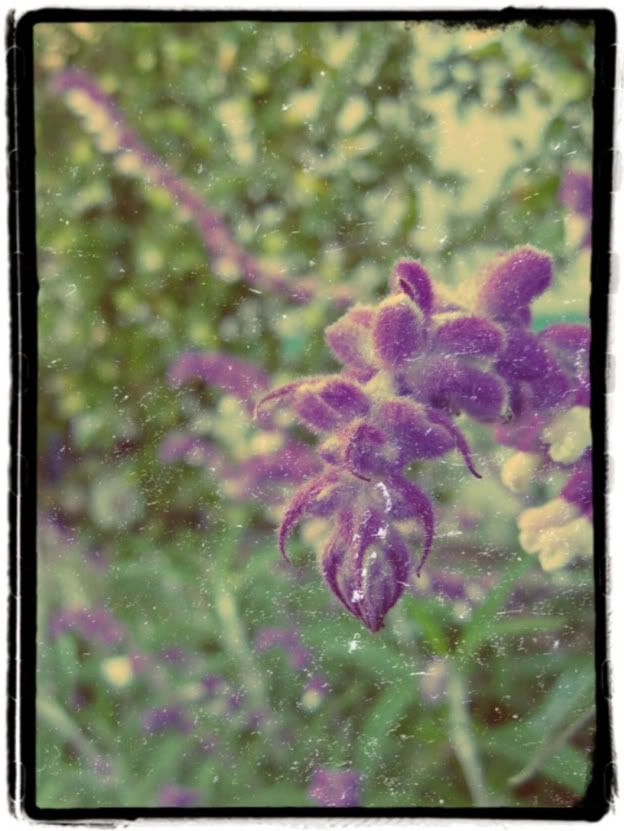 Hello and happy Tuesday! I walked by someone's front yard recently, and they were growing artichokes complete with purple flowers! So I just had to incorporate my purple jeans into the moment. Plus, I found this bold striped blouse at The Salvation Army that I'm pretty sure Prince would wear. I had to alter it a lot, but it has gold and black snap buttons and I just had to get it. I love the tied look, but am not about to wear it that way to work, so I saved it for later in the day. I've rediscovered friendship bracelet making and am amassing quite a bit of colored thread. Next I want to wrap a bangle with colorful threads and make "adult" friendship bracelets.