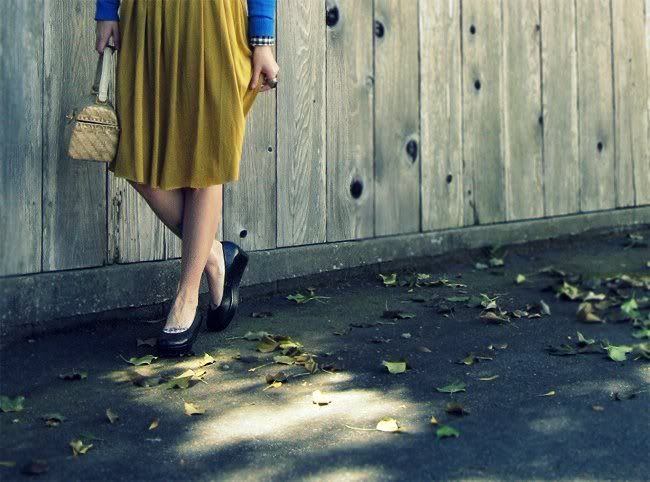 I'd been eying these shoes at Crossroads for a few weeks, yet wasn't totally sure. But I kept thinking about them and then one day, there they were in the half-off section waiting for me. They add a modern element to a vintage-y, lady-like outfit. This gingham shirt has been getting a lot of wear lately, and I love how the fabric adds interest to the outfit while tying in the black shoes. I'm sorry I'm lagging on tutorials, I need to make one for this pleated jersey skirt asap! It's perfect for spring/summer.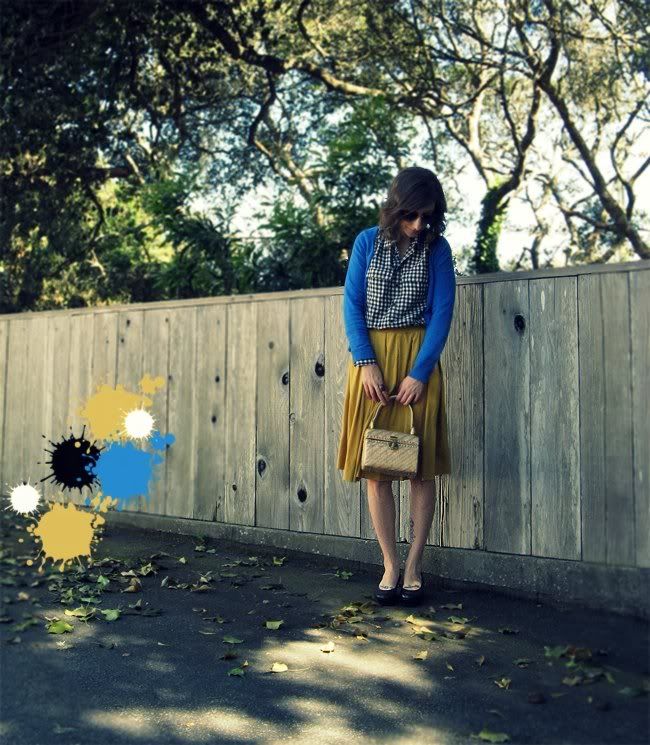 Restyling Ideas:
- ditch the cardigan and replace the gingham button-down with a sheer, lacy black top
- add textured tights and a slouchy beanie for nighttime adventures
- add a third color with a belt or scarf (I'm thinking watermelon pink!)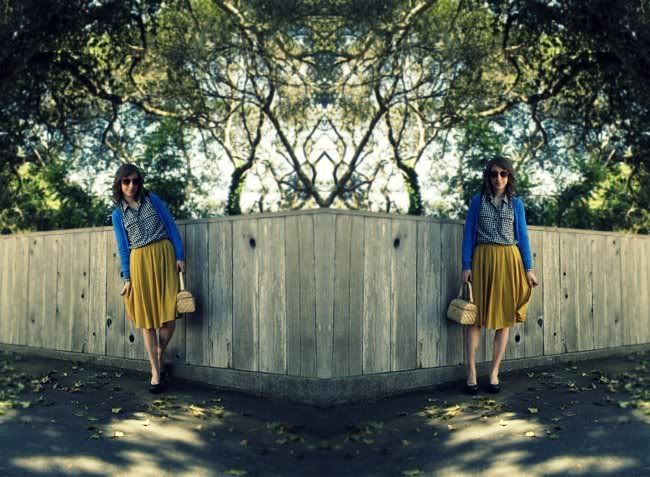 I'm so excited for our dinner + movie date tonight! Eric's back is
finally
almost mended, so he can handle sitting upright for a few hours in a theater seat and a restaurant booth. After a few months of physical stagnation, I'm so happy that he is feeling much better! Sushi and X-Men, here we come!!
ring \\ H+M, $6
vintage
basket bag
skirt \\ self made, $4
cardigan \\ H+M, $19
Gap shirt \\ Crossroads, $8
Rampage flatforms \\ Crossroads, $5