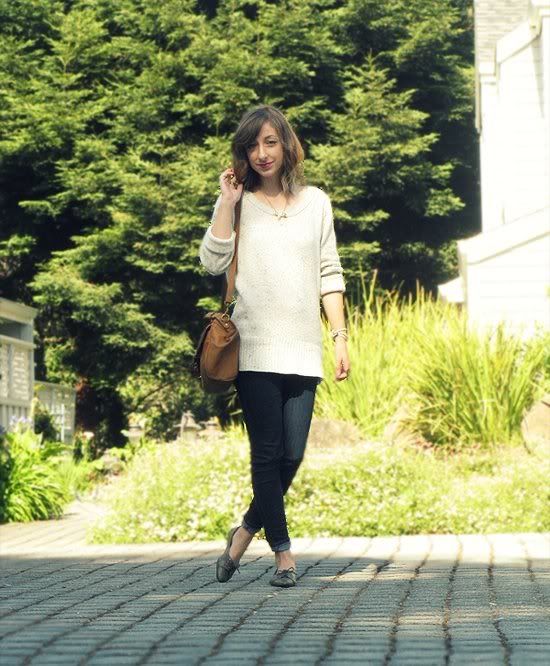 I'm starting to just want to wear ballet flats, jeans, and sweaters every day like someone's plucky grandma. All I need is a multi-colored sequined hat and gold Ked's and I'm ready for bingo. This sweater was a delightful find, even though it looks pretty boring from afar. Up close you can see the little blue and orange flecks and it looks like confetti cake mix, mmm! My favorite thing is dressing as food, not that I don't already think about food all day. One year for Halloween I was the Sprite dot.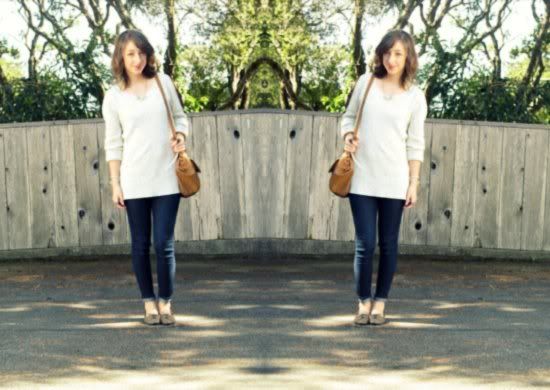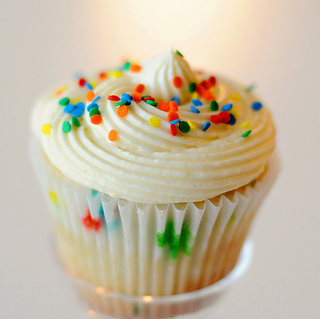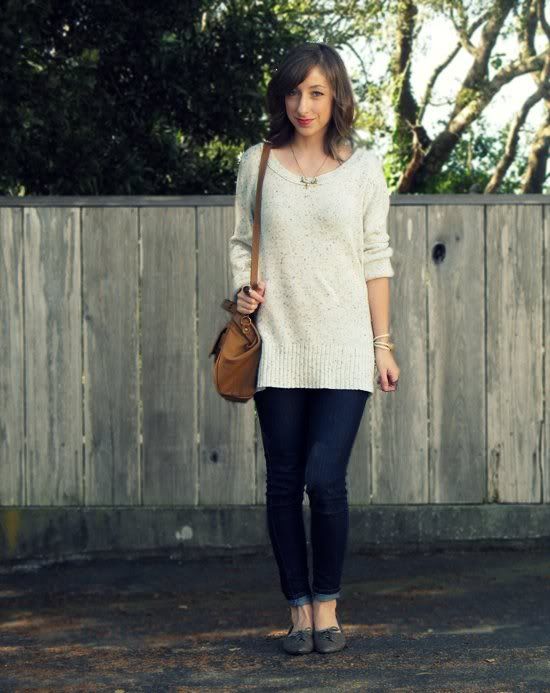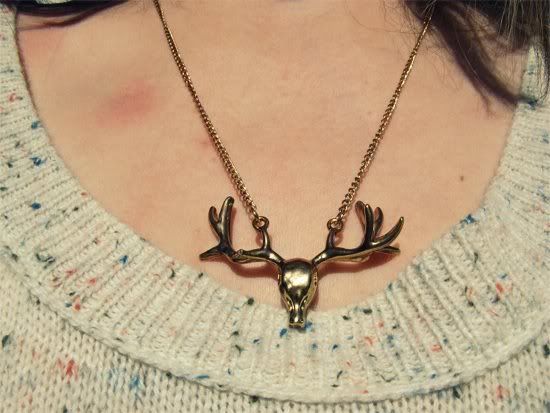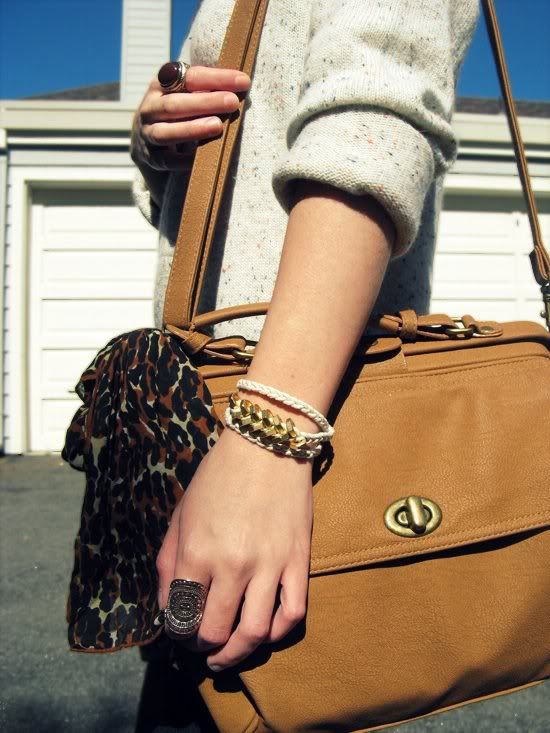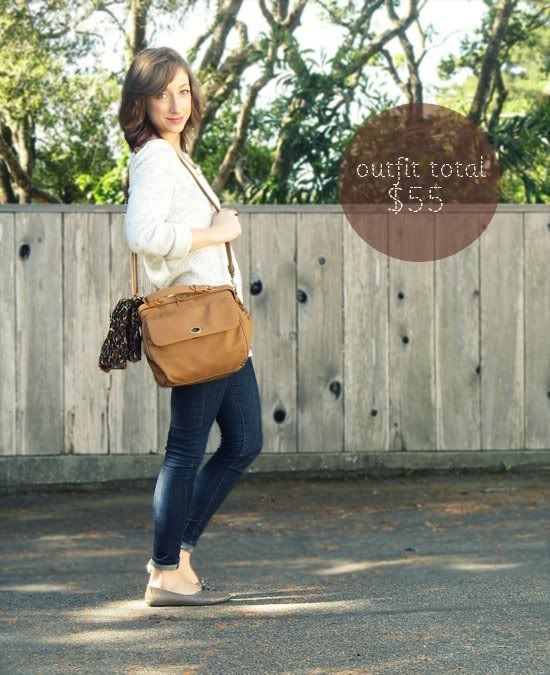 I finally tried out one of those hex-nut bracelet tutorials (from
honestlywtf
) and really enjoyed the results! It's quick, cheap, easy, and actually looks a little glam, which is awesome considering I made it out of string and bolts. (If you try this project, I don't recommend using light twine - my bracelet was dingy by the end of day.)
thrifted sweater \\\ crossroads
rings \\\ forever 21, h+m
necklace \\\ crossroads
dollhouse flats \\\ ross
bag \\\ kimchi blue
jeans \\\ just u.s.a.
bracelet \\\ diy