This weekend's been a lazy one, but I did get dressed... in order to sit around by the heater and finish crocheting a hat and scarf, doodle a bit, and play Sims. Even mustered up the energy to tidy up my room, do laundry, and make a skirt. I can't wait to wear it tomorrow! I have more jersey awaiting the scissor and machine, so I'll probably do a quick tutorial on the long full skirt. Sorry to talk about the long skirt when this post involves a short dress. Oh well. Pockets. Ya know.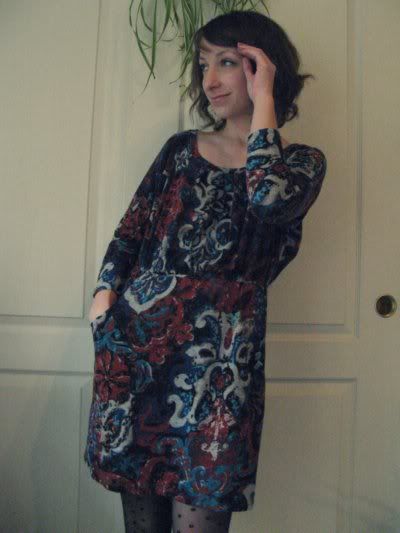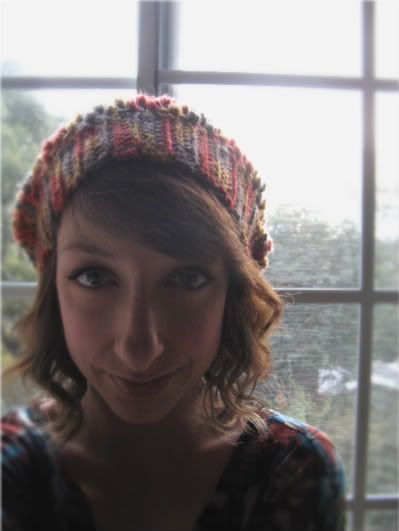 dress: forever 21
tights/socks: don't remember
I haven't really felt comfortable with the thigh high yet, but wearing these knee socks with the dress was surprisingly warm and comfy. Yay for socks and tights that count! I finished off the puff stitch hat with a pom-pom, and it's roomy enough to be pulled back or completely down around the face.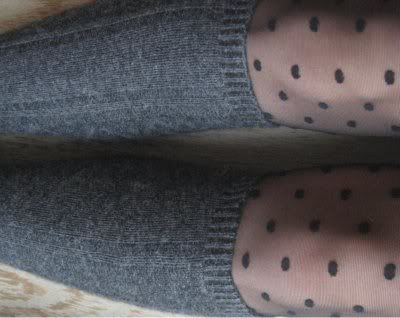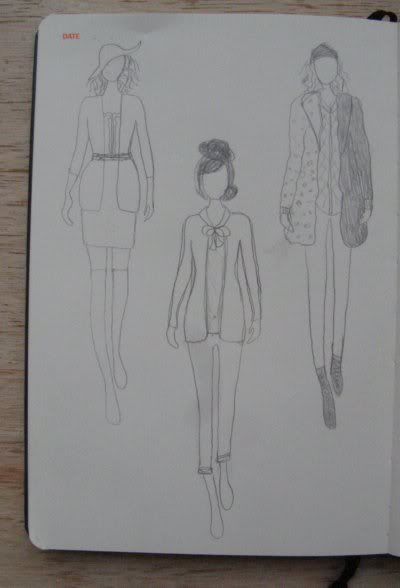 I finally unearthed the
fashionary
I got for christmas last year, and spent some time penciling in some outfits that haven't happened, yet. I think the one on the right was something from
noirohio
actually. If you are looking for a good gift, holiday or otherwise, you should definitely take a look at the fashionary website. The sketchbook can be ordered with womens
or
mens silhouettes, isn't that cool?