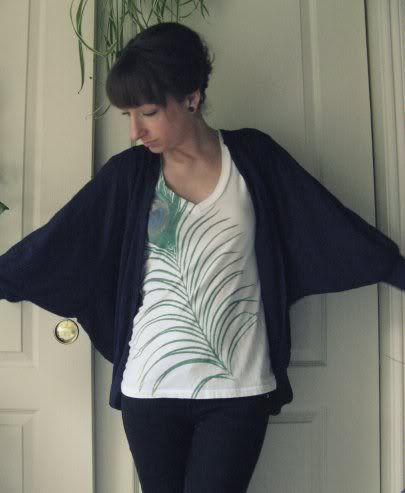 sweater - Crossroads; top - New Deal; pants - Wet Seal
I have a strange love for peacock feathers and kimono sleeves. Makes for a pretty low-key, comfy day.
Wow, October 2010. I can't believe how fast this year has gone by!
How different things seem, yet still very much the same.