[an alternate title to this post could be: Denim Dan(ielle)]
I've never been a fan of all-denim outfits, except on "cowboys" in old Wrangler commercials. Something about wearing a skin of what is essentially work clothing just does not strike me as attractive or comfortable, even in this modern age of four-way stretch & Jeggings.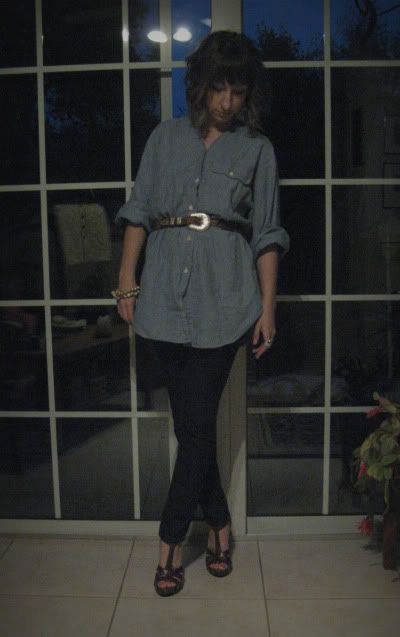 But then something weird happened yesterday morning after seeing
this picture
; I thought "Hey, what about dark jeans and this shirt that isn't
really
denim... and NO COWBOY BOOTS?!" So a compromise between my bias & current trend was created, and I quite enjoyed it. Even so, I'd still rather have an outfit like the girl on the left in that photo.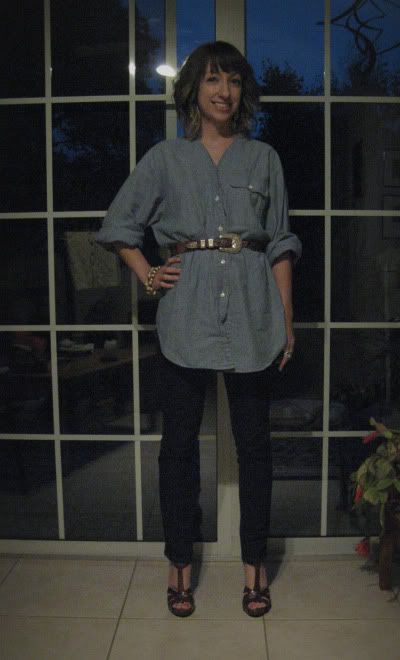 *I've been lagging big time in the mornings, please excuse the terrible lighting.
shirt: borrowed from mom's closet; belt: thrifted; jeans: wet seal; shoes: BCBG, via Ross
Things I'm Grateful For/Yays:
♥ I just passed my one-year mark with my blog & etsy shop. I am really excited to see what
the future holds, as I renew my focus on making things happen.
♥ Delicious fudgy brownie mix (for $1!)
♥ Managed to "fix" my camera after "breaking" it
♥ Saturday, brunchtime: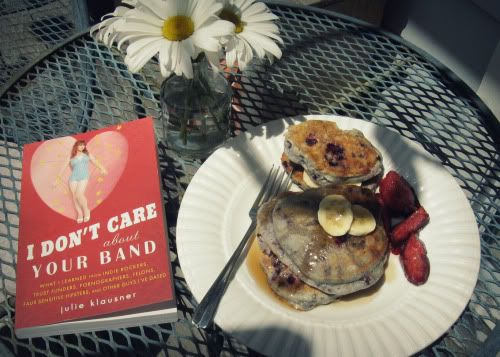 ♥ my new favorite hobby, thread crochet, is both fun, satisfying, and gives me a reason to
break out those fancy Juicy Couture glasses I got in college (wish I still had
that
insurance!)