Wednesdays are my Friday when it comes to the day job, so I was tired and grumpy before getting dressed this morning. I really felt comfortable and good in this outfit, though!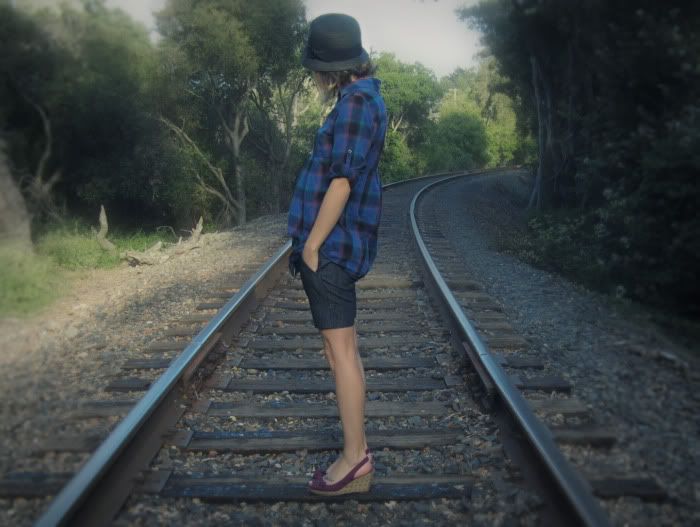 I want a different hat for every day right now. This one's a sort of straw cloche that got a bit bent up in my closet. It just adds such a whimsical, different element to the casual shorts & plaid. The shorts I've never truly liked until this outfit, and I'm thinking of lots of ways to run with this sort of schoolboy-uniform silhouette. And I don't know why I get so excited about color-coordinating this top & wedges, but I do!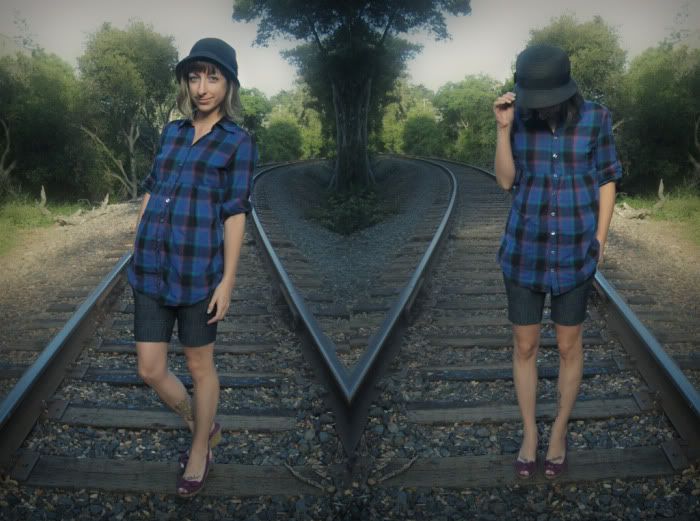 hat - new deal | top, shoes - new york & co. | shorts - ?, altered to fit
Today's Yays
♥ cake, cake and more cake! ♥ temperatures cooling to bearable ♥ a nail art extravaganza ♥ finishing a sweet drink cozy with a big bow ♥ "dusk" stretching on past 9 p.m.