The weather hasn't been living up to it's full potential lately, but I keep wearing shorts anyway. Sorry about the pot holes and unsightly background, but I've been running too late every morning to take photos, so I ran outside on my lunch break. Shirt and shorts are both Crossroads finds; I love the daisy bathing cap, I need one!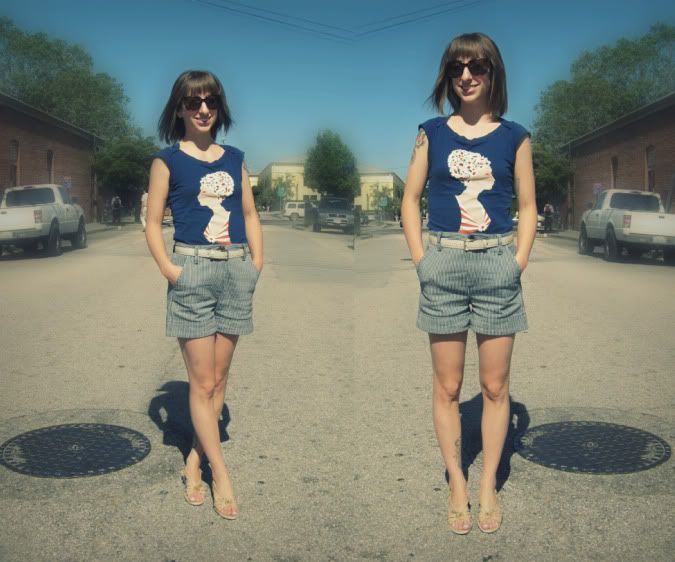 top - via crossroads | belt - thrifted | shorts - f21, via crossroads | shoes - ross
Here's a nicer picture of the Santa Cruz Beach Boardwalk, not from the same day but from a little jaunt last week. Growing up around such a tourist attraction makes me pretty immune to it, but a lot of people come here on vacation every year and have the time of their lives. I like $1 hot dog and ride days ;]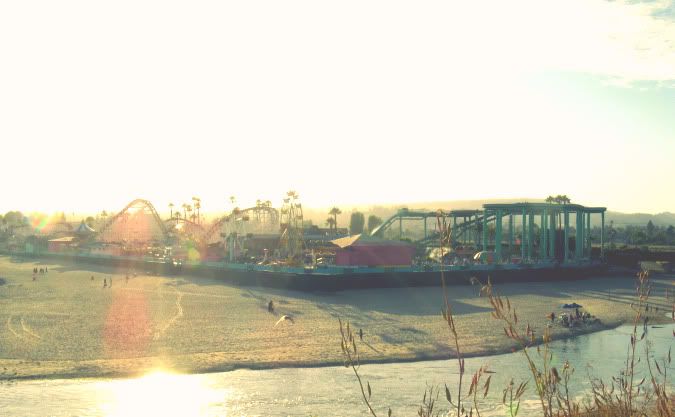 Introducing my friend Lindsey: we both subscribe to the idea that every day is a day to dress up, and I love how she layers things. We both wore shorts to work the same day. While we don't have the most similar styles, we often end up wearing our own versions of the same outfit on the same days.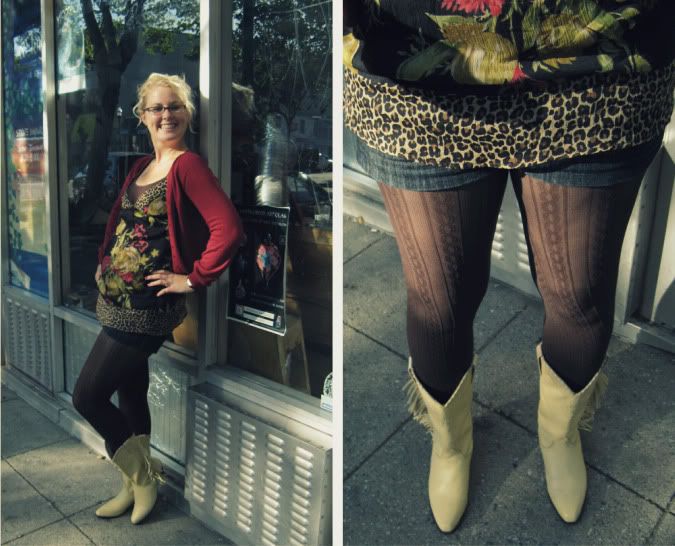 Her boots were a flea market score, how lucky?!