The day dawned bright and beautiful, and I was excited to wear one of my new spring dresses, without the necessity of a hand-made item to add. The zipper and ruffles make it feel really special. I can't wait to get my new zipper foot in the mail! P.S. Notice the collaged photo below has what looks like a cloud-bat flying in the sky? It's like the California version of Batman's sky logo!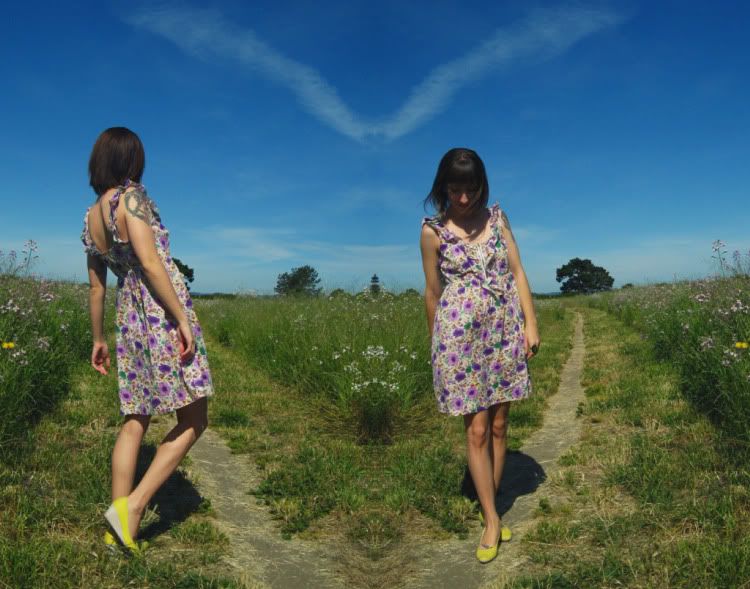 I stopped at a field near my house and the freeway on-ramp and was pleased to find that the flowers growing there matched the colors of my simple outfit. The sky was so clear and pretty, and the sunshine so warm that I ended up taking a lot of photos. I only paused when a surfer came up the path from the beach and said hello. I watched him walk into the nearest house. What lucky people we are to live near such a place!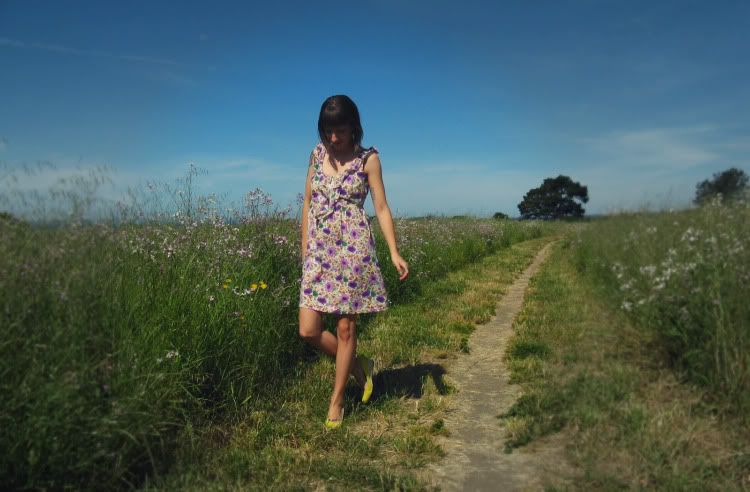 I'm so glad I have three days off. I enjoy nothing more than staying in bed until I feel rested and revived. Plus, the weather forecast is promising, I've got some great skirts in the works for my etsy store, and my best friend is back in town for the summer & we're planning a Fun Friday to celebrate her graduating. Yay!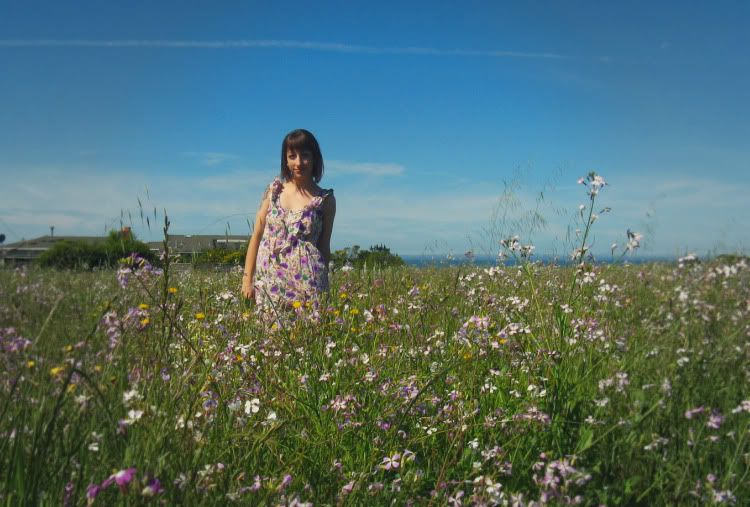 dress - new deal | shoes - target | sweater - via crossroads