I haven't updated in a few days, and it's been... weird. I have a sort of trunk show on Friday night and I've been busily trying to prepare for it, so my weekend consisted mostly of spending time with my dog, cutting out patterns and fabric, and sleeping.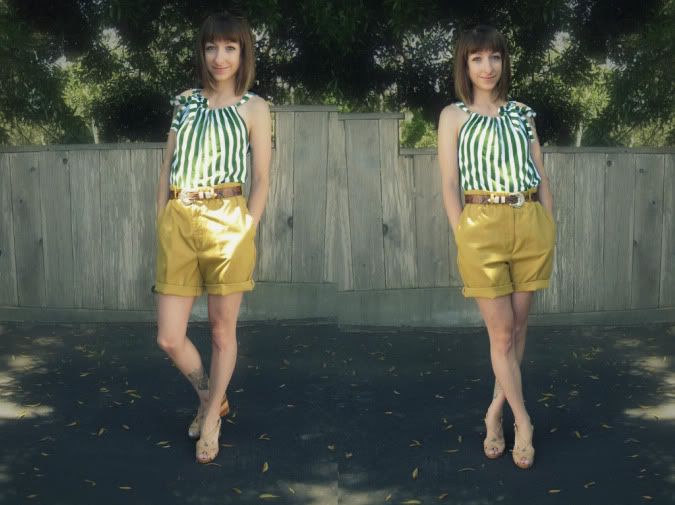 For some reason, this green top reminds me of The Cat In The Hat, even though the stripes are the wrong color and direction. It looks like a summer beach chair, but is much more comfortable.
When one of my cheap forever 21 rings broke, I saved it and glued on a piece of beach glass I found. I want more of those ring backs to make rings out of old buttons and multi-color beach glass!
top - self made dress | belt - thrifted | shorts - thrifted | shoes - via crossroads | rings - f21 | polish - revlon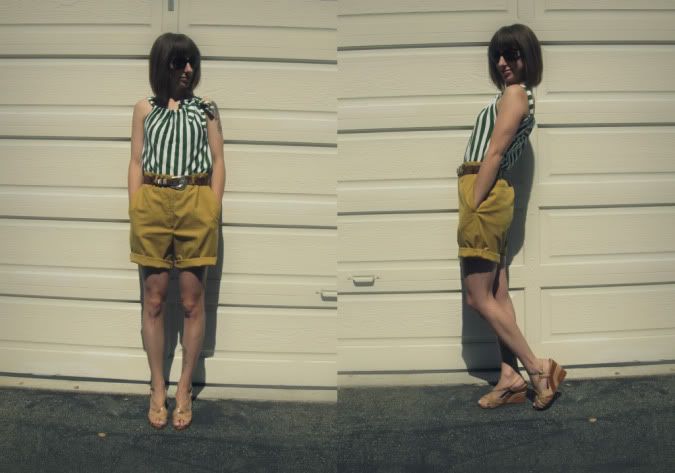 I found these shorts in the men's section of a thrift store! I think they're part of a uniform — I wonder what kind of ancient dude wore these? I can't figure out why only one of the back pockets has a button & button hole. The wedges are some of my favorites, but not the most comfy height for standing all day. They're Michael Kors in lovely condition that I found at Crossroads for $15. Remember finds like that make me almost miss working there... almost...