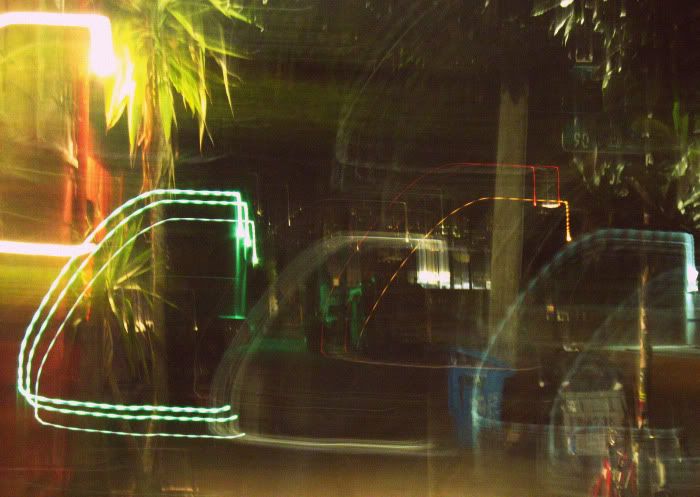 Night time photography eludes me with my only working digital camera. Especially at shows, so I'm sorry I don't have any better pictures to share from last night. I went up to San Francisco to see
Radio Moscow
play at one of the city's finest, "premier" dives called Thee Parkside. I love the classy use of "thee." There were only about 35 people there, so I was extra happy to be able to enjoy an awesome show
and
keep my personal space ;] I'm glad they came all the way here from Iowa!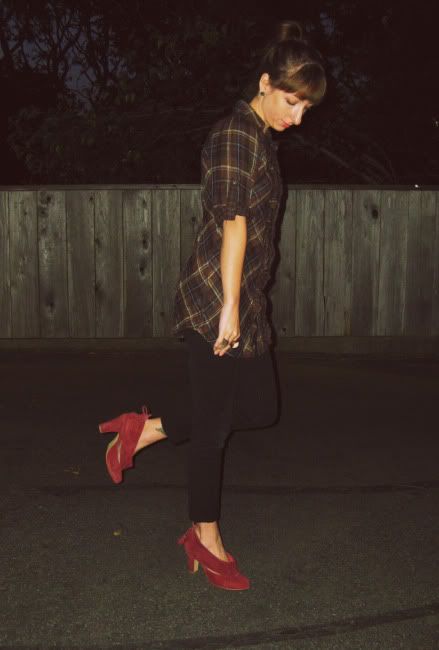 It was well worth the 75-minute drive & missing my bedtime — *yawn* — except for the 15 miles I drove on the wrong freeway in the wrong direction. Getting through the mountains and then driving in the "big city" is so harrowing sometimes! I think my dog ate one of my insoles, so I just wore one and felt kind of lopsided all night.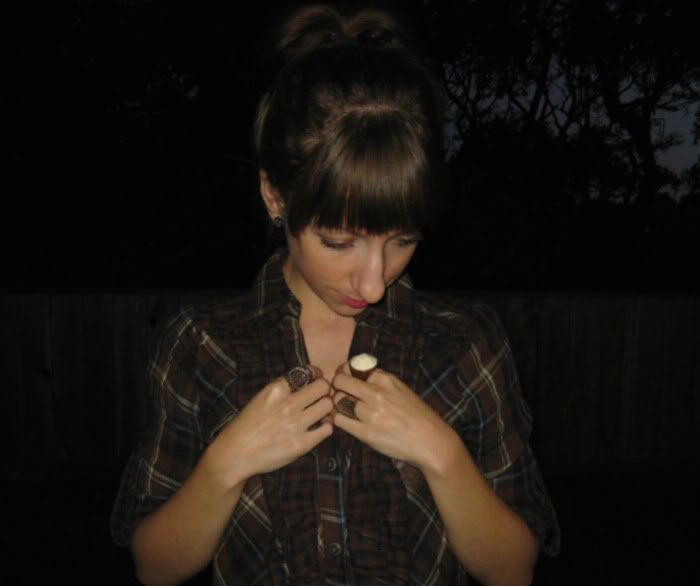 top - rue21 | jeans - wet seal | shoes - jeffrey campbell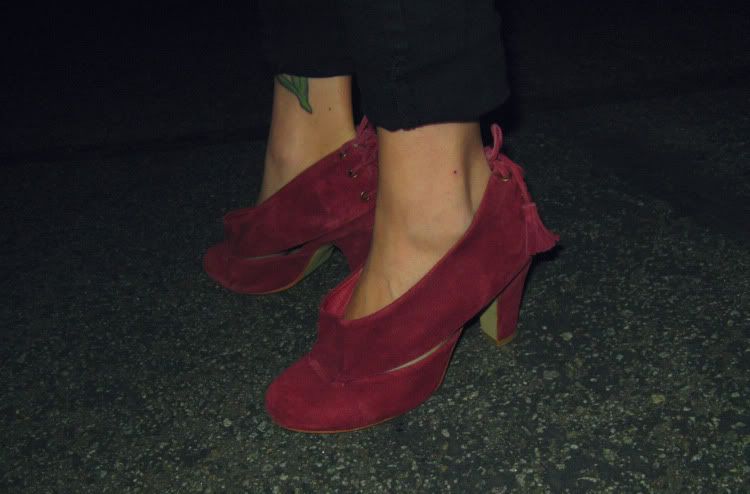 I got these shoes a few years ago at a boutique sale in Santa Barbara. I think of the items of clothing I acquired while going to school there my "Santa Bro-brah" finds. It was hard being in close proximity with Betsy Johnson & anthropologie stores and not having much money! The priciest shoes I own, and the most uncomfortable. But cool to look at!
* Karen Beth - the h&m cardigan is from last summer's sales ;]