I lagged most of yesterday, and when I finally got dressed and went to the post office to mail out an etsy order and the giveaway prizes, I arrived about 6 minutes after closing. Damn. While I was out there, I took the opportunity to photograph another section of the train tracks that run through town. This is slightly south of where I live, but I love how there's redwood trees everywhere out here.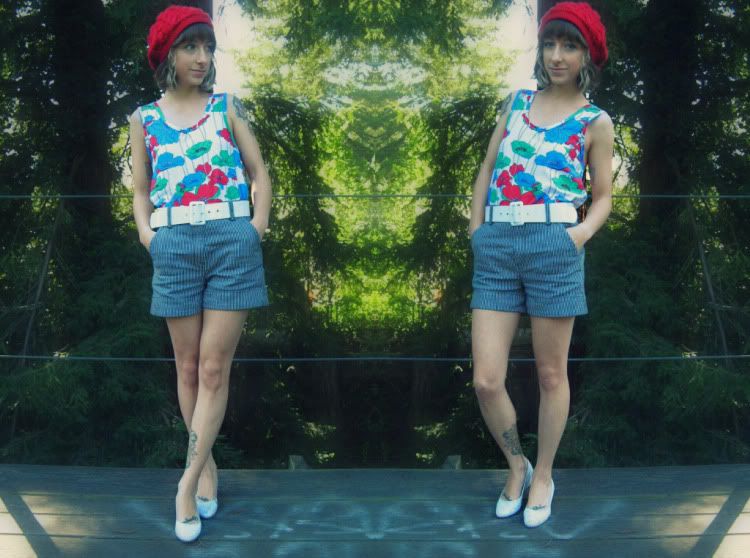 I went to the hardware store after to try to figure out how to hang a shelf on my shifty wall. The old gentleman helping me just seemed annoyed that my dad couldn't just do it for me. Hey man, I can do anything he can do, better!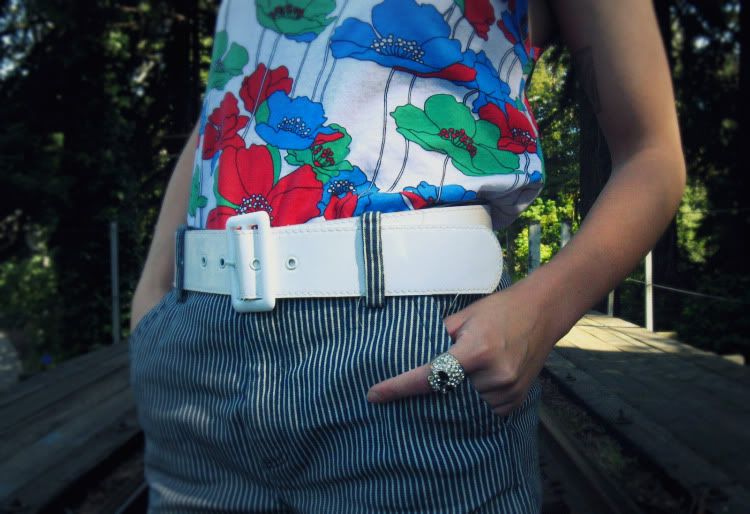 Being up on this trestle and trying to not drop my keys or camera through the rails down onto the cars rushing below was a little more extreme than standing on the tracks behind my house. The top is one I made with really long tails, and it took some interesting maneuvering to get it tucked in without too many weird bulges. I like the color scheme though, and the different colored poppies of the fabric.
hat - crossroads | top - self made | shorts - f21 via crossroads | wedges - target | ring - crossroads
Happy Weekend everyone!
P.S. Last night's 30 Rock - Matt Damon as Liz's dream man? I wish it could last forever!!