Just a few more posts and I'll be all caught up, just in time for the end of Me-Made May! It'll be nice to wear some of the outfits I've been planning all month but didn't wear. Last night I went to an awesome show and a fun after party. I never go out anymore, but last night was a nice change from the usual routine. I had some nice conversations, some hugs and a sip of Goldschlager - mmm, cinnamon-y.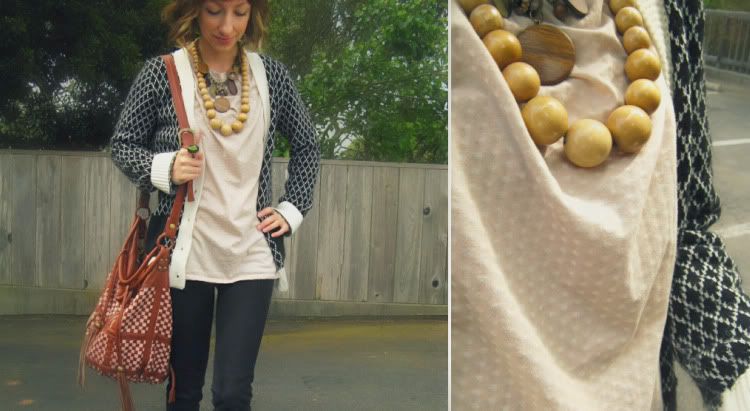 In case polka dots, criss-cross contrast stitching, and oversized wooden jewelry wasn't enough to make ya dizzy, I thought I'd throw in a shot of my everyday bag, also oversized and patterned oddly. I love being able to use it as a shopping bag and carry all my crap in it, too.
necklaces - thrifted | top - self made | cardigan - uo sale | jeans - wet seal | shoes - ross
any exciting plans for the weekend? I'm going to see MGMT tomorrow night!