This is what I wore on a lazy Friday of fabric shopping, sewing, eating, watching Friday Night Lights, and more sewing. I'm really pleased with all of the above. I love days off work! I can't wait until my hobbies and work can merge...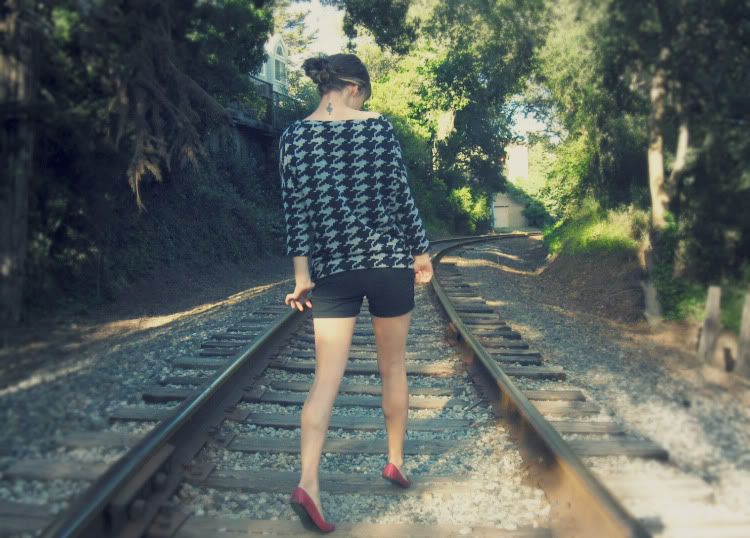 top - self made | shorts - hurley, altered | shoes - mervyn's
I still have enough of this black and grey houndstooth sweatshirt knit to make something new for my etsy store.
What do you gals think: a full g
athered
skirt, or a more fitted one?