It's my Friday! Woo hoo. I'm jumping for joy. I was so happy to get off work early and enjoy the end of this beautiful day. I walked down the train tracks to a field by my house to enjoy the late afternoon sunlight.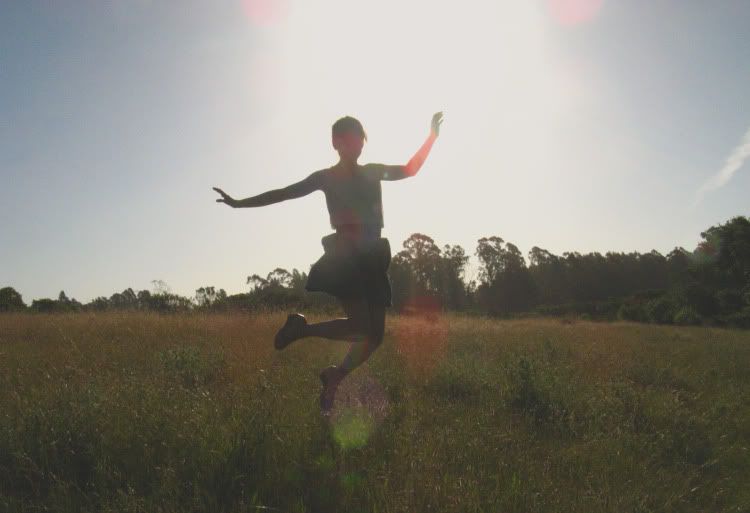 After taking photos I just lay down, looking at the amber sunlight through the grass, admiring the deep green of the trees, and relaxing under the wide cloudless sky. This is my favorite time of day. I love the colors, the warmth and the sense of ending on a good note.
I'm pretty darn in love with my "new" wedges. They are so sweet and springy, but the tiered heel is really unusual and interesting. They were actually pretty comfortable to stand in all day, too. I can't get over them, especially since they were $12!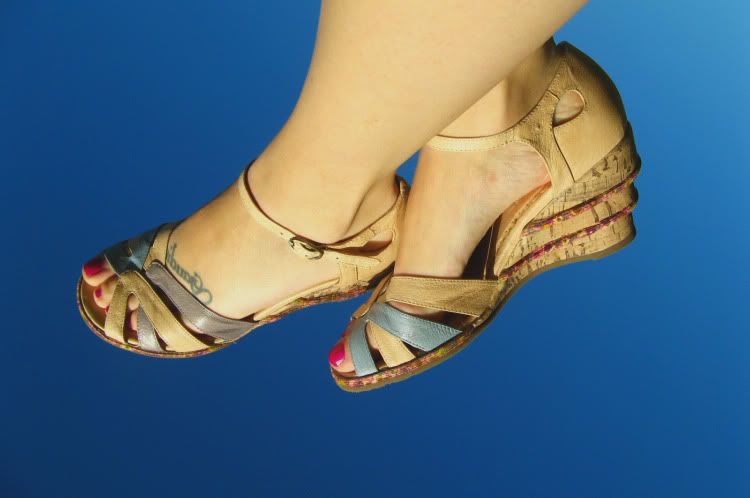 top - crossroads | skirt - self made | shoes - crossroads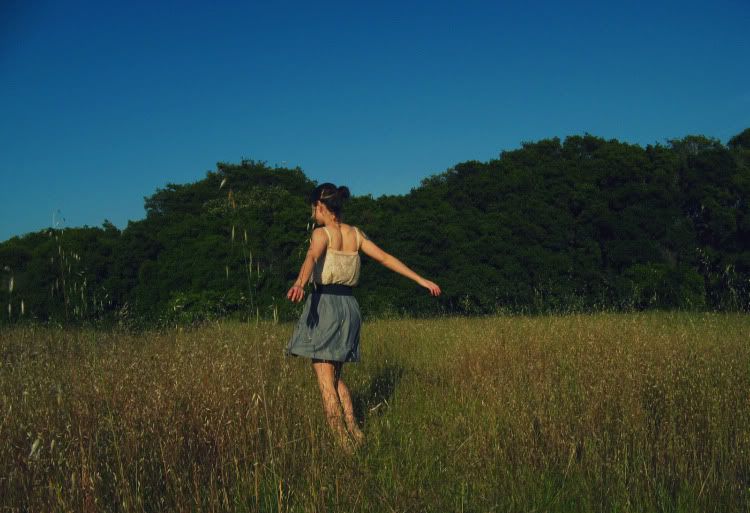 I'm excited to have some custom Etsy skirt orders in the works. Tomorrow should bed a fun trip to the fabric store. Goodbye work, hello sleeping in, reading, and sewing! And lots of relaxing. Have you watched Better Off Ted? I just started it on netflix instant download, and I am enjoying it so much! I was a big fan of Arrested Development, and this show reminds me of an office version of it, also with Portia de Rossi and a cute guy and dorky humor.