The weather took another abrupt turn, pouring this morning after days of lovely warmth. My head is spinning!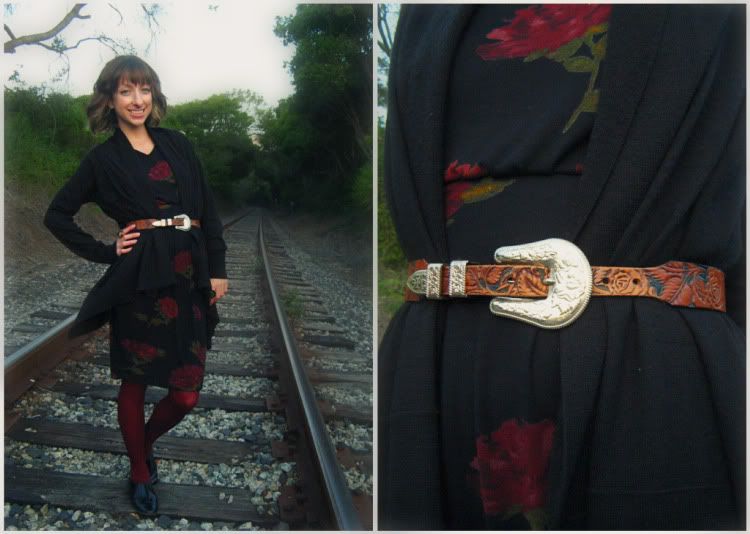 I got a little kick out of the rose-on-rose mix. It warmed up enough at work that I didn't wear the cardigan and belt much. I got so many compliments of this dress today! I made it with a vintage silhouette in mind, but it's jersey knit so it's super comfortable and slips on overhead. I've worn it with these red tights before; I can't resist matching!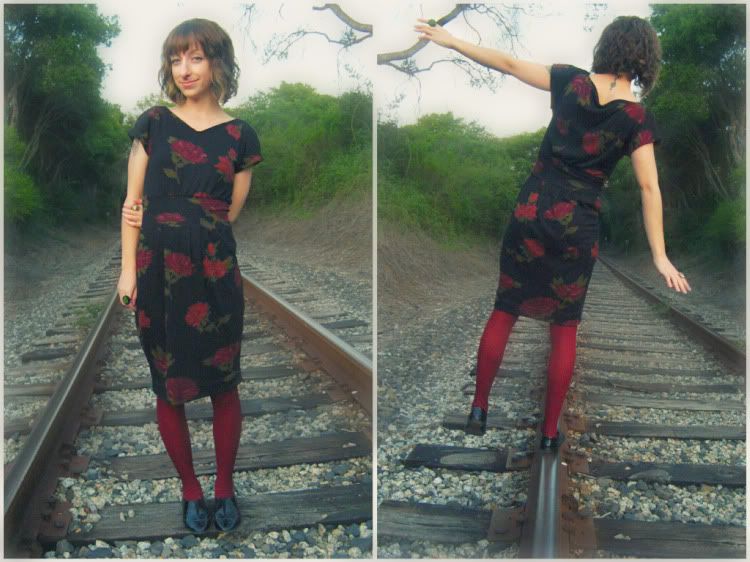 dress - self made | cardigan - h&m | belt - thrifted via crossroads | shoes - steve madden, via ross
I found myself and many other bloggers in Payless' Style Watch section, photos we uploaded to chictopia that featured Payless shoes (they link to a similar style, but didn't get the actual shoes I wore correct, nor did they link to my blog or chictopia page). There has been a series of recent
articles
on
IFB
regarding this subject and the rights of bloggers vs. the rights of the communities we participate in.
What do you think of your public photos being used in such a way without permission, in order to promote a brand?