*This was an Editor's Pick on chictopia, thanks gals!
Nothing like a little sunshine and a flowery dress to brighten up a dreary work day! In keeping with Me-Made May I pulled a skirt on over the dress, which made a sort of dirndl effect that felt fun. I found this dress at a half-off sale, always a wonderful thing, and I want to wear it every day. I almost can't wait for June, when I can take a break from wearing self made clothes
every
day.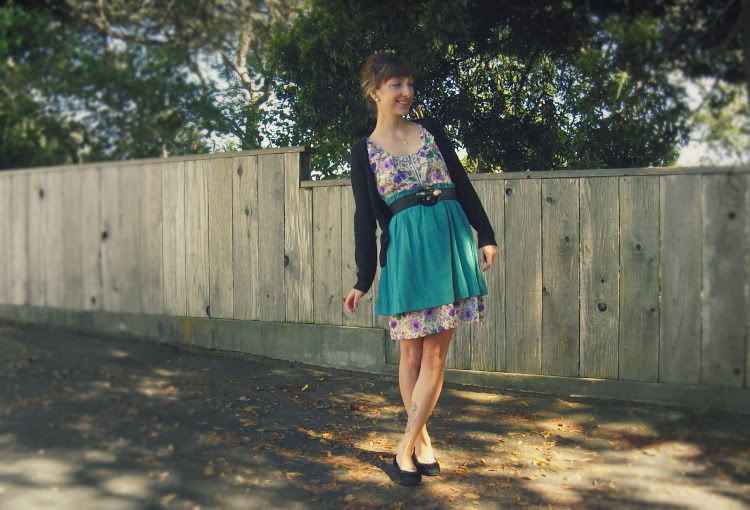 The seashell belt is an interesting accessory, but my favorite is this locket ring I recently found. I put in the only picture of my pup that I have, though it's a little hard to see... anything...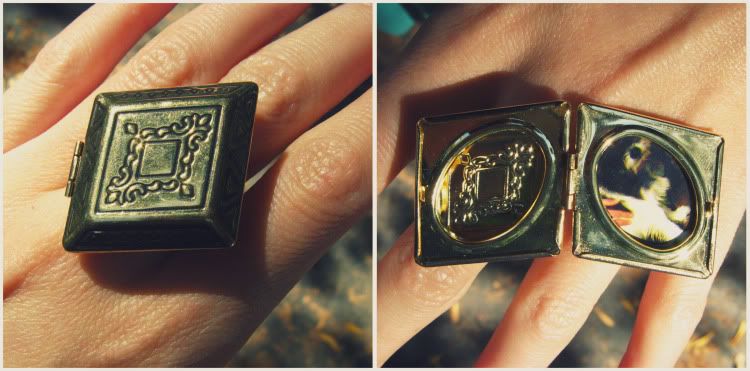 cardigan - h&m | dress - new deal | skirt - self made | belt - thrifted | jewelry - crossroads | shoes - payless
Today's Yays
♥ sleeping in mmmm ♥ tons of fresh fruit for breakfast ♥ no rain! ♥ flowers everywhere! California poppies blooming, a fresh bouquet of sweet smelling roses ♥ blueberry muffins
and I leave you with a song I'm obsessed with right now: