Centering an outfit around a scarf and sort of boat-neck sweater kind of sent me down a retro spiral this morning. It was raining and I was out of time and bored with the plain driveway background, so I thought I'd hop up onto the fence for a sort of 50's pose, which just ended up being terrifying since the other side drops sixteen feet into brambles and the train tracks. Well, there's my one scary thing accomplished for the day!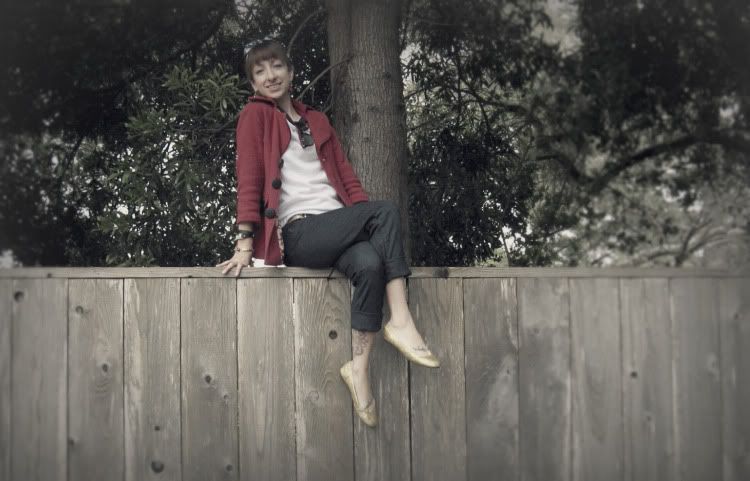 I have to credit Zoe of
Haiku Ambulance
for being pretty much my sole motivation for trying the head scarf thing. She rocks one almost every day, and I'm kind of obsessed now. I need to get more solid colors, and wear them for the next oh year or two while my hair grows out. Problems solved! The cherry earring, well I just thought this outfit called for more kitsch...
Due to a massive scheduling error, I had no one to open the store with me this morning, so I basically got paid to walk around and shop and not work for three hours until someone finally came. I found an awesome dress on sale, some cute rosebud studs and another Obey t-shirt. Scores! Oh, and some instant oatmeal.

top
- self made |
scarf
- thrifted |
coat
-
diy redo
|
jeans
- macy's |
shoes
,
earrings
- ?
How was your Monday?