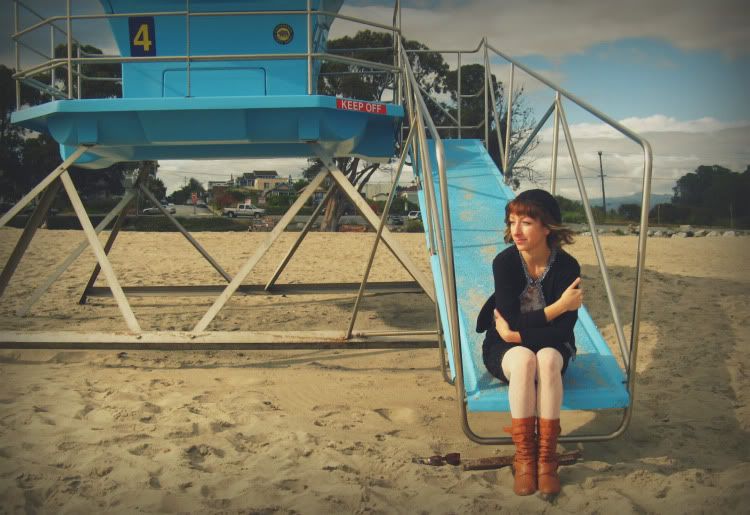 This isn't a beachy outfit, but well, it wasn't a beachy day, either. It's back to clouds and cool weather and some rain showers. I was taking the scenic route home from work, and decided to stop for photos at a deserted beach.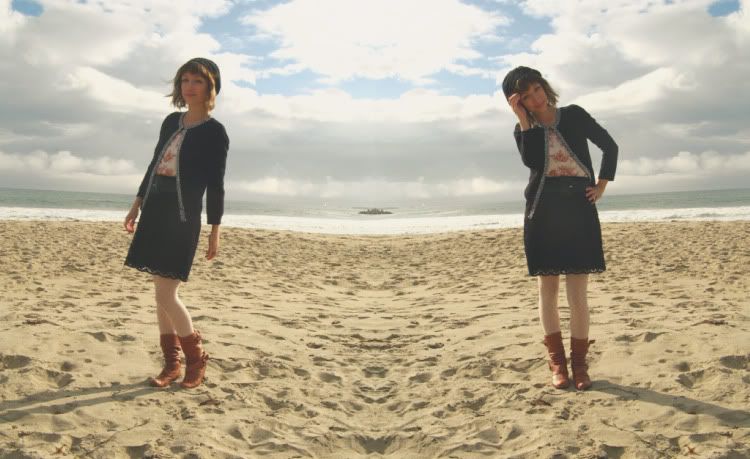 It was very pretty out, regardless of the temperature. There was blue sky peeking through the clouds, as well as a few rays.
I love the tights from Urban Outfitters. Yet at the same time, I wish they were beige. These are a kind of light pink, and I'm unsure of pink. It's a little scary. I don't know how to match it to things. Pink & navy, okay but I don't own any navy. Pink & brown, cute but I don't own much brown either. Ooh, okay pink & gray will be good, I like that. Okay, I feel more comfortable now.
hat - h&m | cardigan - thrifted | top - self made dress | skirt - thrifted | tights - uo | boots - steve madden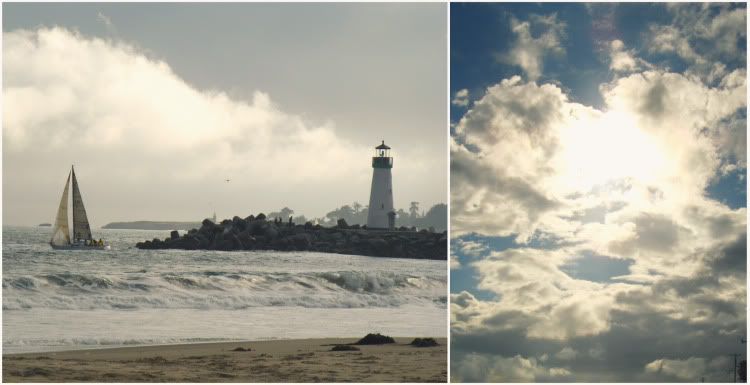 * Kristen — yes, it is an Edelweiss tattoo on my leg. I'm surprised someone recognized the flower! My mom was born in Austria, and the national flower is the Edelweiss, which only grows high up in the Alps. Folk lore has is that the flower is a great symbol of love and devotion, because in order to get one you have to climb into the dangerous, craggy mountains. My mom and I just went to a tattoo shop for these ;] She has a small one on her outer ankle.

** Daily Fashionista — I don't remember quite how I first learned to sew, though my mom probably taught me to sew by hand. I got my first (and only, actually) machine when I was fourteen or so, from Costco, and took some lessons at Beverly's Fabrics, where I would end up working for three years ;]