They skies have taken a turn back from blue and lovely to cloudy and windy. I still wanted to wear this summery white dress though, so I went with my favorite color combination and doubled up on the tights.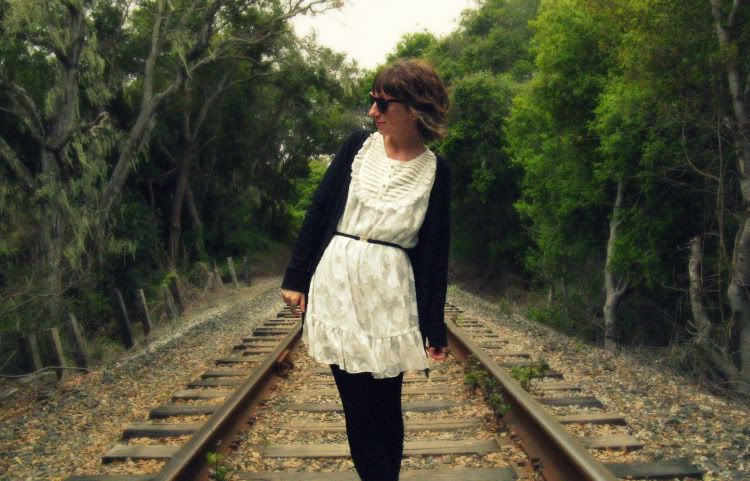 I love this tree near my house, it grows out of the side of the train track embankment and you can pretty much walk halfway up the trunk. Looking down is a bad idea, though! Someday I'd love to have a tree house. A real house though, like Swiss Family Robinson but with plumbing and heat. Would a wood-burning stove in a tree be too idiosyncratic?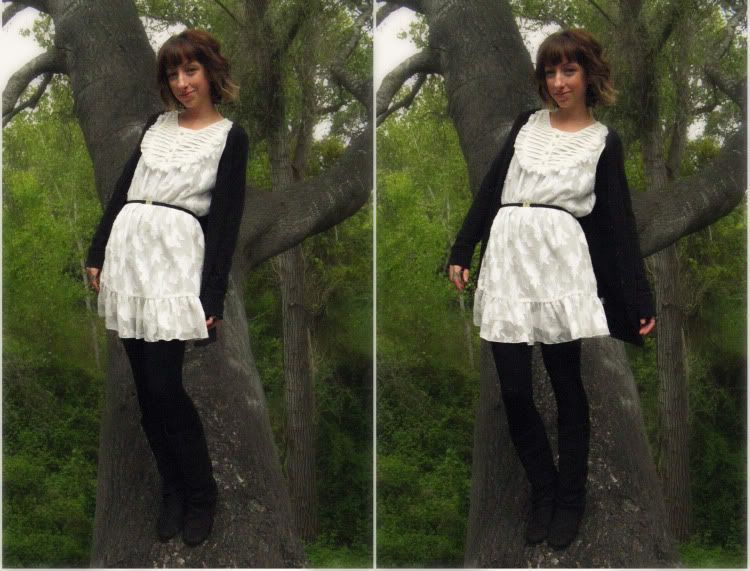 dress - forever 21 via crossroads | cardigan - tresics | belt - self made | boots - steve madden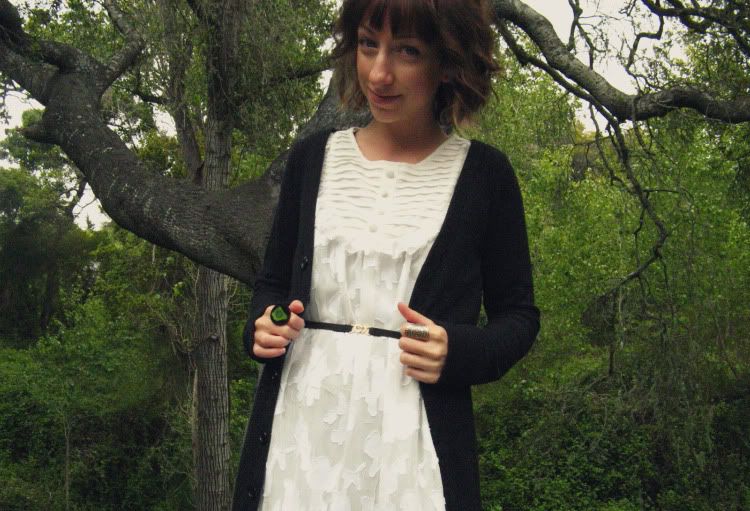 I hope everyone had a lovely weekend!