Thank you gals so much for your well wishes! I didn't have a very serious case of food poisoning, and I'm feeling much recovered. Nevertheless, I didn't want to wear anything tight around the waist yesterday, so I pulled out my baggiest jeans and went from there.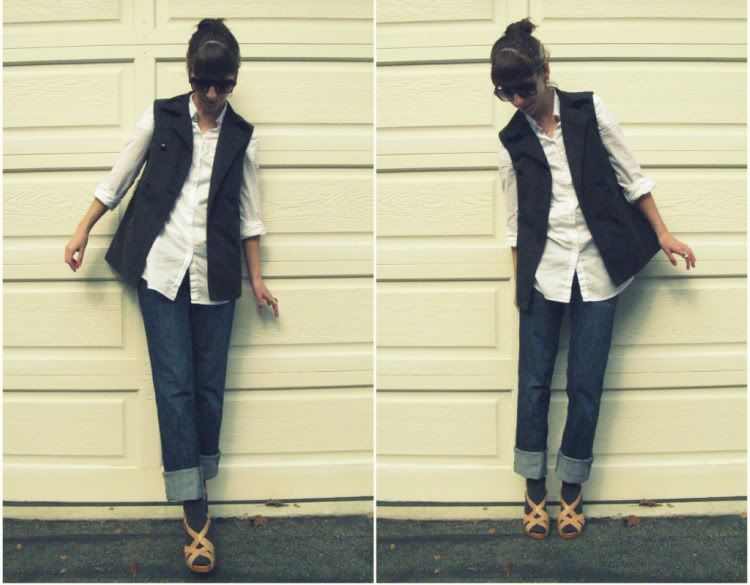 Don't let the blue skies fool you; the sun went behind the clouds so many times during the two minutes I spent taking photos before work that the lighting's all messed up, and brrr it was not really quite the weather for a light shirt and sleeveless jacket! Later that evening it started pouring, though the temperature was so low it was supposed to snow in the Santa Cruz Mountains—not a usual event!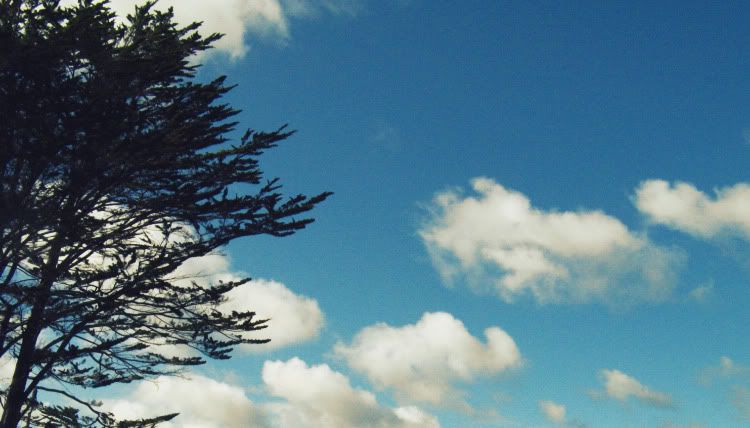 My inspiration came from a photo from the Araks Spring 2010 collection, though I wouldn't try it pant-less even in warmer weather. My white shirt and vest had been hanging out together in my closet for a month now, waiting for the perfect opportunity to try out the look. I have to say I am so so so much happier with the trench since I took the sleeves off!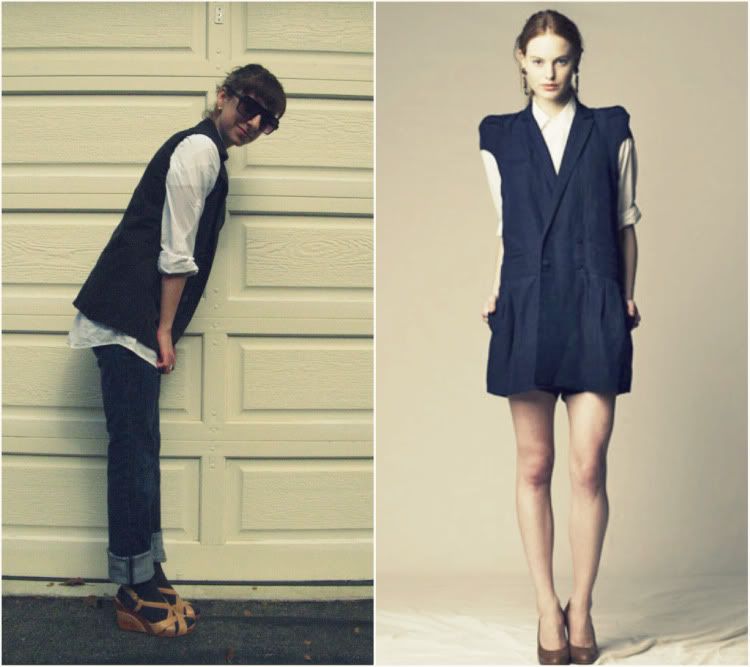 vest - old cheap trench w/sleeves removed | shirt - new york & co. | jeans - crossroads
socks - target | shoes - michael by michael kors, via crossroads
Since it was so chilllllly but I really wanted to wear these platforms to spruce up the look (and put me at eye-level with customers, they tend to behave better that way), I tried out socks with them. I really enjoyed how it looked, but I felt kind of unsafe all day, like I was slipping and sliding. Does this happen to you brave sock and sandal wearers??