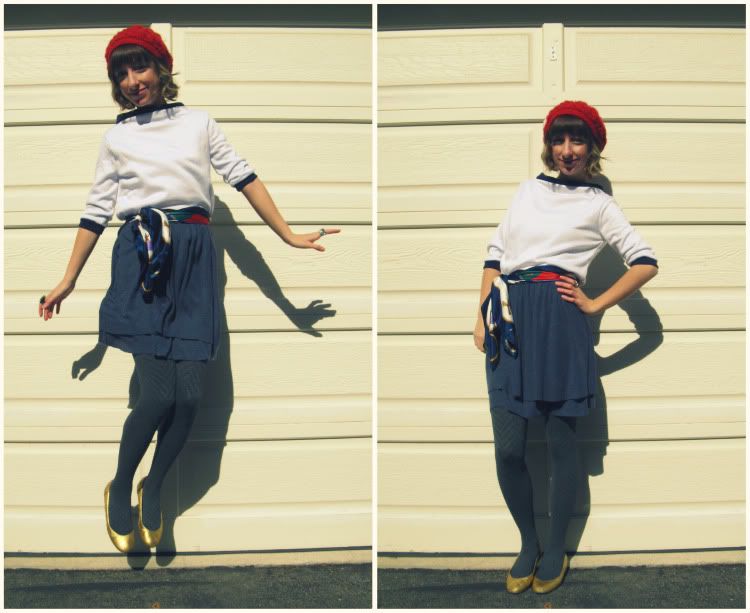 I couldn't resist the scarf as a belt since it picked up both the navy blue, red and white of the outfit. I didn't really try to dress like an anime character, but I think it's kind of how things turned out.It's kind of funny that half this outfit is self-made and the rest is second-hand from Crossroads.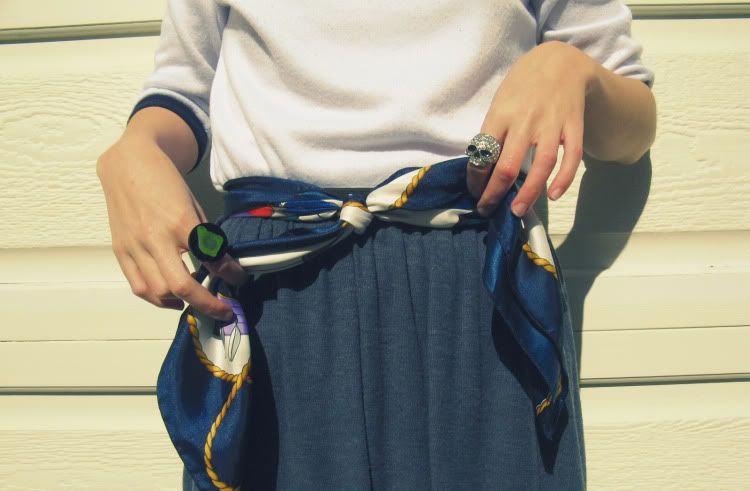 hat - crossroads | top - self made | scarf - crossroads | skirt - self made | shoes - crossroads
skull ring - crossroads | beach glass ring - self made
I'm watching Pride & Prejudice right now; books and movies from these times always always make me wish I were born in a different era, where manners and societal rules were clear cut and everyone knew them, where the dresses were pretty and long, where manor houses existed with glorious ballrooms and lush gardens for strolling through. Oh fantasy. I know that being a woman in this time would have been much more unpleasant than these stories portray, but still, it's a lovely time to ponder. Plus, Kiera Knightly is so pretty it's hard to think objectively!