Today was so lovely, the sun so warm, the sky so blue. Spring has definitely sprung, again. Hopefully the April showers will hold off a bit longer! I just got this breezy little dress, but didn't think I'd be warm enough to wear it anytime soon, unless it was over a long-sleeve tee and thick tights. Then the weather surprised me, as usual, and I had to throw it on.
I mainly sat around on my deck today, finishing my skirt tutorial and eating mangoes. It took me almost the whole day to decompress from my workweek. The beautiful weather and a nice long walk down to the beach helped remind me where and when I was.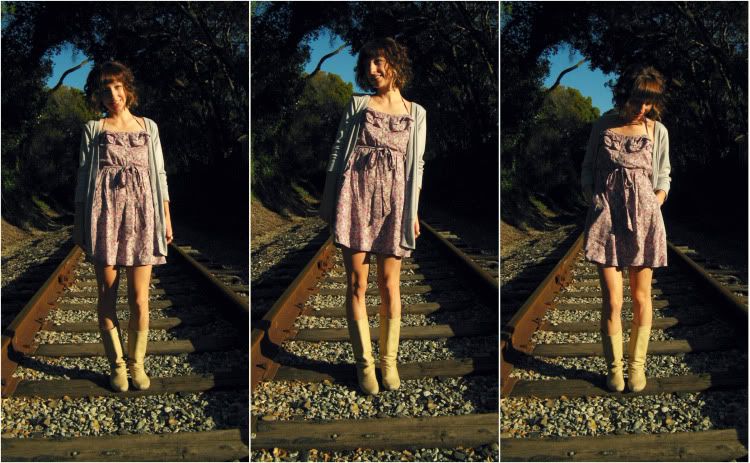 dress - new deal | cardigan - pretty mama | boots - aldo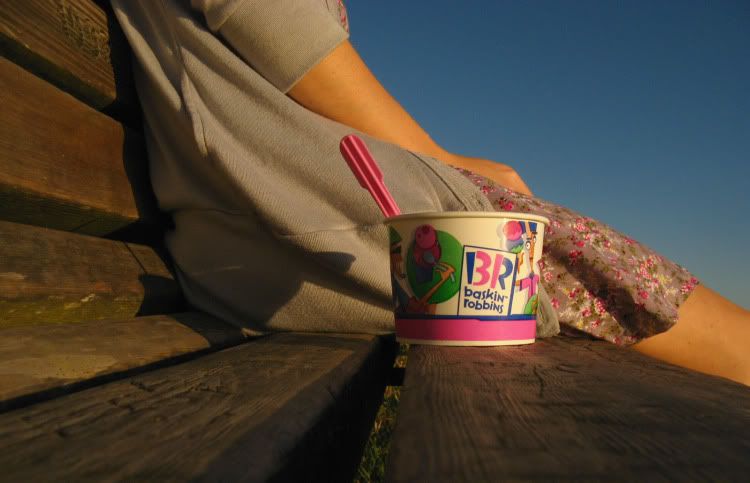 I was shocked by how warm the air still was by six p.m., so I went to get rainbow sherbet and lime daiquiri ice cream and ate it at nearby favorite lookout point. It was so nice to sit on a bench in the golden afternoon sunlight and watch the sun sparkle off the water.
This is the view overlooking Seacliff Beach and the cement ship. The SS Palo Alto was towed here in 1929 after being built for World War I. It was used as an amusement park for a few years until the ship cracked, and has been slowly decaying ever since. When I was a kid you could still go out and walk around the upper deck, but it's since sunken even further and is now closed to all but sea life. I wish I could have seen it in it's heyday, when it had a dance floor and swimming pool!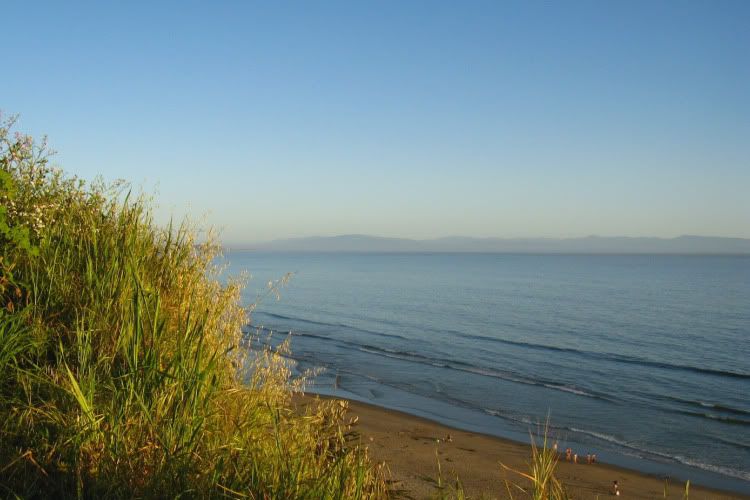 5 Things That Made MeYay Today
♥ eating ice cream in the evening and still being the perfect temperature ♥ coming within five feet of a skunk and not getting sprayed (it was a baby and didn't notice me) ♥ finding an adorable, unworn white dress at Crossroads for half the regular price ♥ having not just my own adorable dog to fawn over, but petting THREE more in one day—one looked like a lamb, the other like a little sheep, and the third like a little teddy bear. I wanted them all! ♥ sleeping in until 9 a.m. *gasp* on my day off