I'm sick in bed with food poisoning (I think?), so I don't think I'll be getting dressed up today, though I have to go to work at some point. Blah. So I decided to post this outfit from yesterday even though I didn't really end up liking it. I've had the dress for two years and have never worn it, and of course decided to try something new on the day it decided to start raining again. Before the drizzle started though I went tramping around the levee for pictures, which was pretty silly in a maxi dress and flip flops.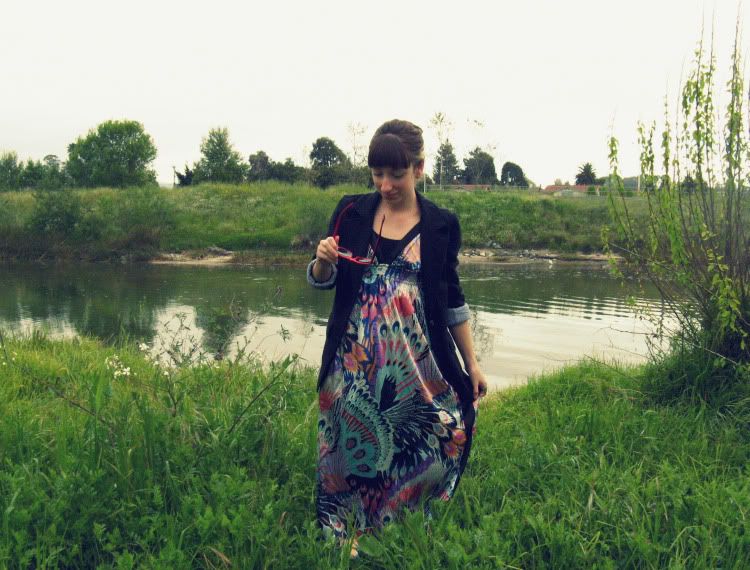 blazer - macy's | dress - ucsb vendor stall
When I was in college, I was frequently ambushed by the cute shoe and clothing vendors who would set up their little tents near the student center. They sure know how to pick a location! They also accepted credit cards, darn them!
In this photo, the sky really was that color and not a result of my faulty photography skills. My mom said I looked like Nicole Richie, which to me isn't really a compliment. She really has grabbed the long dress thing by the cojones. Good thing I didn't tie a lanyard around my head... I love the peacock feather print though! This dress will now go back into the closet for another few years, or until I get invited to a fancy southern California beach party - ahem, never.
I hope you are all having a fabulously healthy Tuesday!