I'm feeling stuck in a pants phase. It's just so cold and/or dreary that I want to be bundled up a bit more. Yesterday I went to Crossroads to trade in some wearables I haven't donned in ages and don't want anymore. I must have hit at a good time, because they took almost everything, and I found a new carryall and a belt and still have some trade left over for the next time.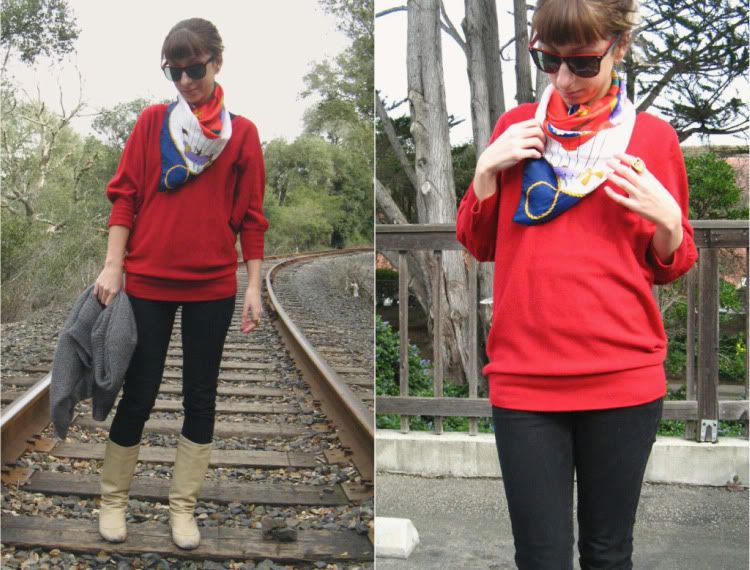 top to toe
|
scarf - crossroads, 1+ years old | top - new york & co., 6 months
cardigan - h&m,
6 months | jeans - wet seal, 10 months | boots - aldo, 2 years
I was feeling pretty uninspired, so I tied on a scarf with matching colors to liven things up a bit. I heart accessories! I have three silky printed scarves that I rarely incorporate into my daily wardrobe, even though every time I see them in thrift stores I want to buy more. I din't like how I tied it; it kept slipping and getting really tight around my neck. I need to work on my scarf knotting skills.