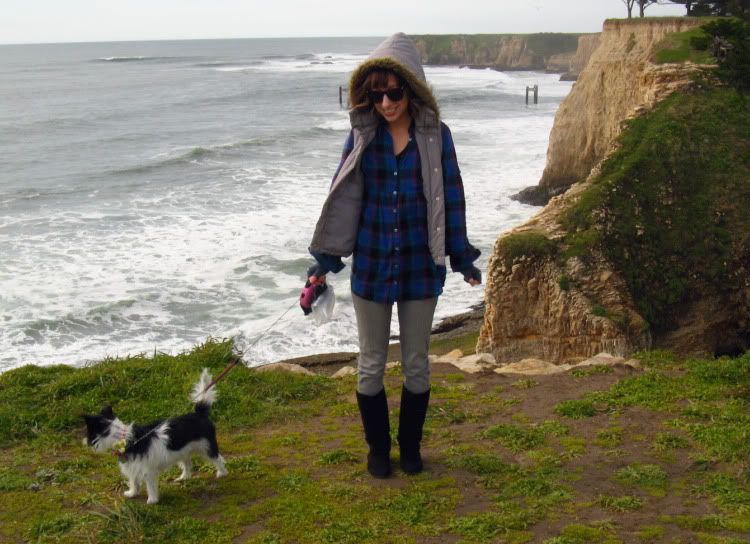 Top to toe | vest - wet seal, 2 years old | plaid shirt - new york & co., 9 months
jeans - wet seal, 10 months | boots - steve madden, 8 months
Saturday I drove up the coast to Davenport for lunch and a walk on the beach. I was pretty lazy and Davenport's a windy, rugged place, not sheltered by the bay as it is at home, so I dressed about as "down" as I have in a few months. I have been thinking of fur vests over plaid since
this post
, but since I don't have a fur one I wore my grey vest with furry hood. Good compromise, right? Plus I ended up bring grateful for the hood since it was both windy and super bright.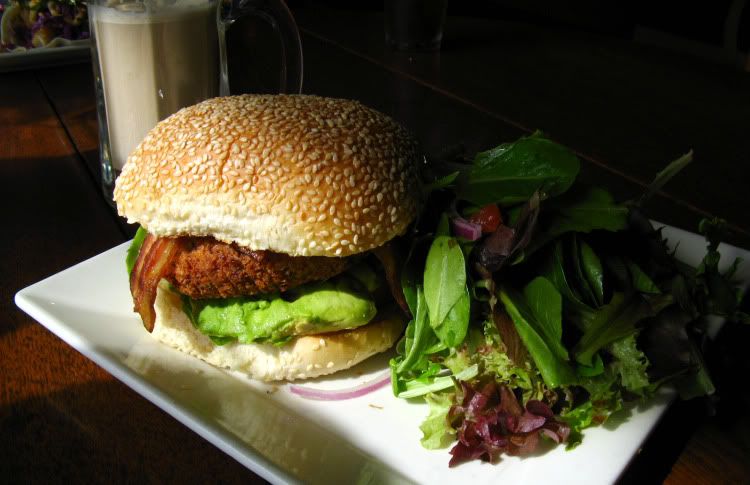 We had lunch at the
Roadhouse
, across the street from the beach I got the C.A.B.L.T. — that stands for crab cake, avocado, bacon, lettuce and fresh locally-grown tomato. SO so so good. Their chai latte was the best I've ever had (I like 'em sweet, not spicy).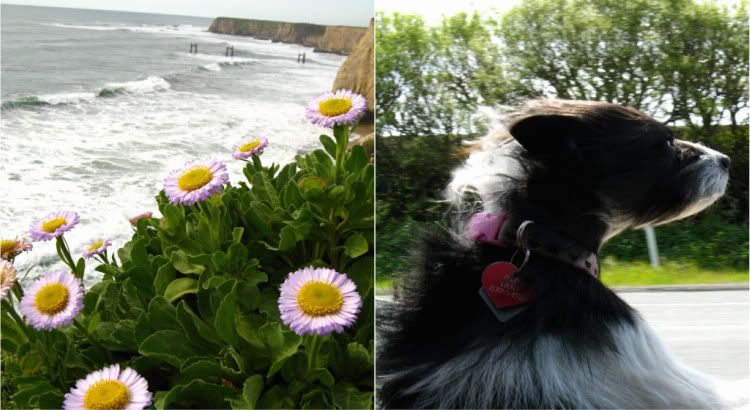 Oreo does this crazy thing where she hangs out the window and snaps at the air. So funny. Does your dog do this?? She is so cute; she tried to play with some big dogs at the beach, and by play I mean she runs after them, but when they stop and turn around she stands still and looks away and pretends to be invisible.
Not much for a "outfit post" today. I have a small pile of pre-arranged outfits waiting though! I hope tomorrow is dry, it's my "Monday" and I want to wear the happy new skirt I made. Tutorial will also be forthcoming.
I hope everyone had a great weekend!