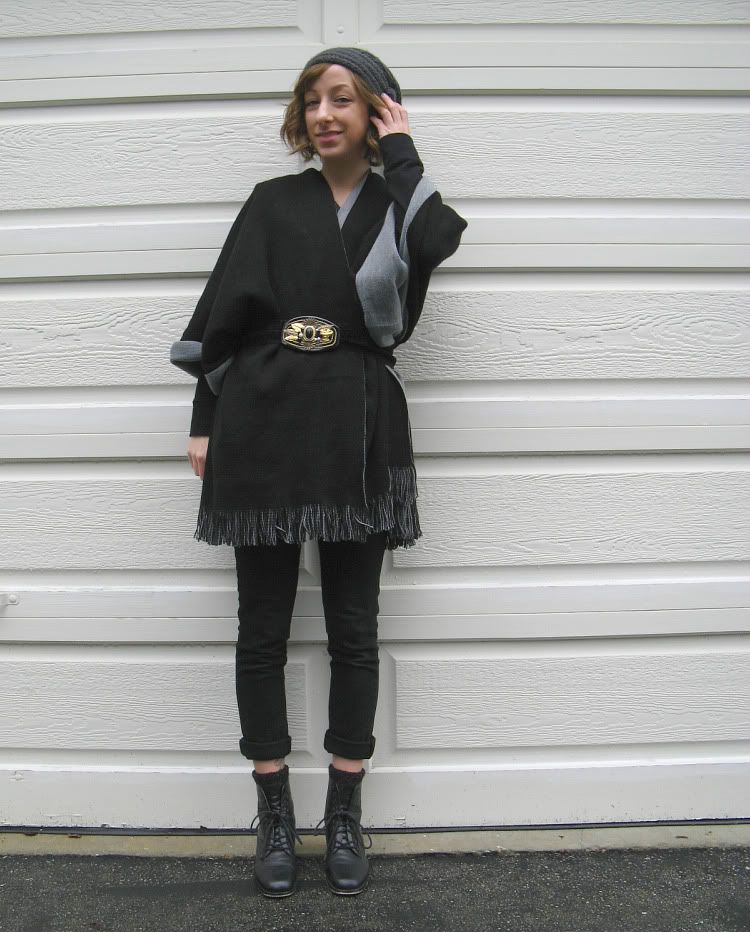 What I wore for my "friday" at work (it's really Wednesday). I haven't been feeling the skirts lately, so I kind of went the other way with all black and lace up boots. I tried out the reversible poncho thing (given to me by my grandma, luckily it's my favorite colors) to give the look a little more softness and a fuller, skirt-like silhouette. It's super cozy and doubles as a lap blanket! Even so, I feel like I should have been out robbing trains or something.
I'm loving this hat right now. It's not as comfortable for all-day wear as the H&M beanie I misplaced, but the bow on the side makes up for it. The close-up of the belt buckle shows off the missing rhinestones I hadn't noticed, haha. I'm such a sucker for anything black and gold...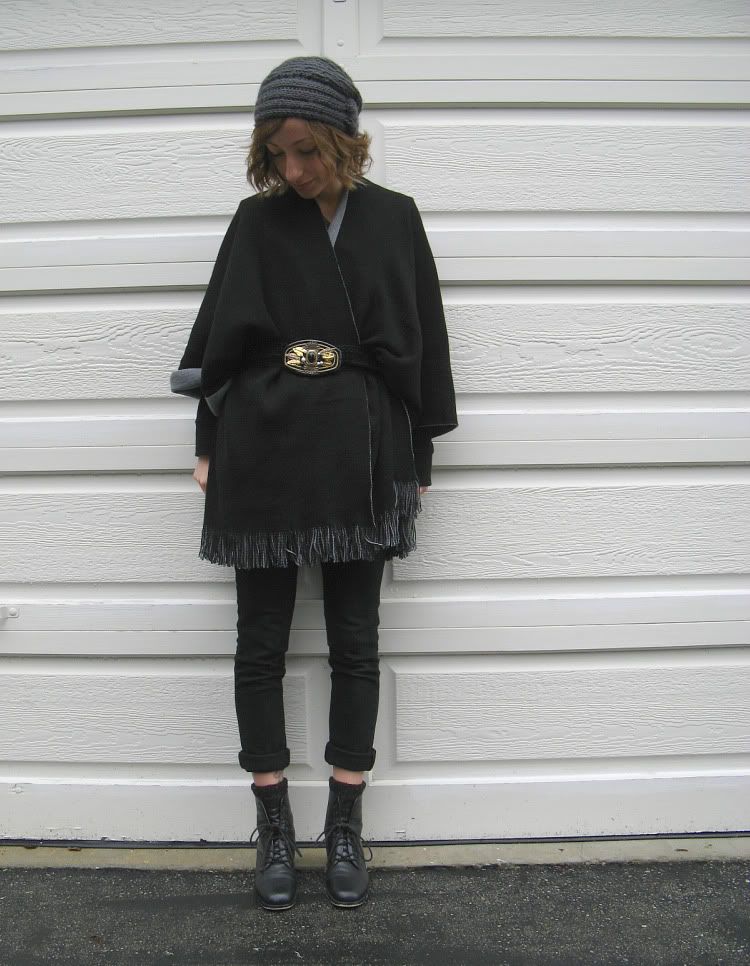 hat: uo (new) | wrap: unknown/gift (6 months old) | sweater (underneath): tresics via pretty mama (7 months)
black jeans: wet seal (9 months) | socks: target (2 months) | boots: etsy (2 months) | belt: vintage via crossroads (4 months)
Now for a weekend full of relaxing, cooking, netflixing, and sewing. I don't often get dressed on my days off since I stay at home. Pajama and workout clothes outfit posts are not in my future. It's a beautiful sunny day and a squirrel just ran by the window — time for a walk!
*I am aware that the title should be spelled Pancho, but well, then it wouldn't be as silly.