My favorite thing in March's issue of American
Bazaar
was a pretty tight editorial photographed by Peter Lindbergh, starring
the guy
from American Beauty and a lovely blond model as infamous icons
Bonnie & Clyde
. (*Men's wear note: tweet suits and age are kinda hot on him.)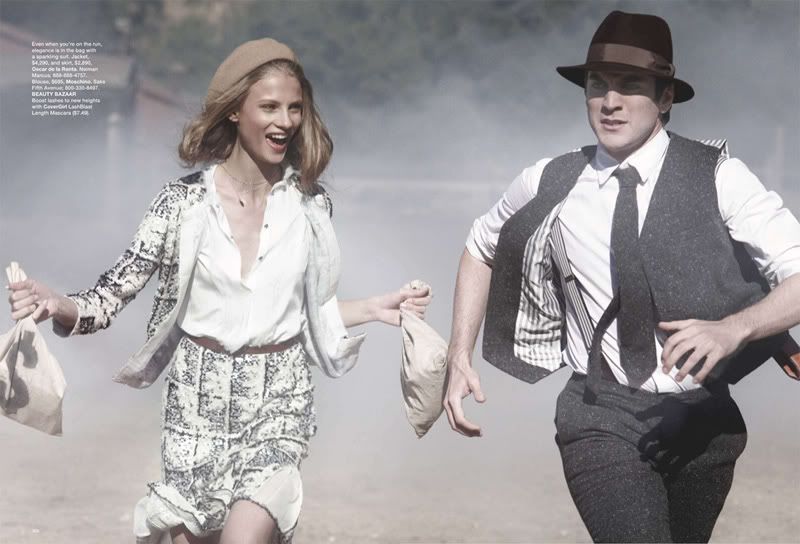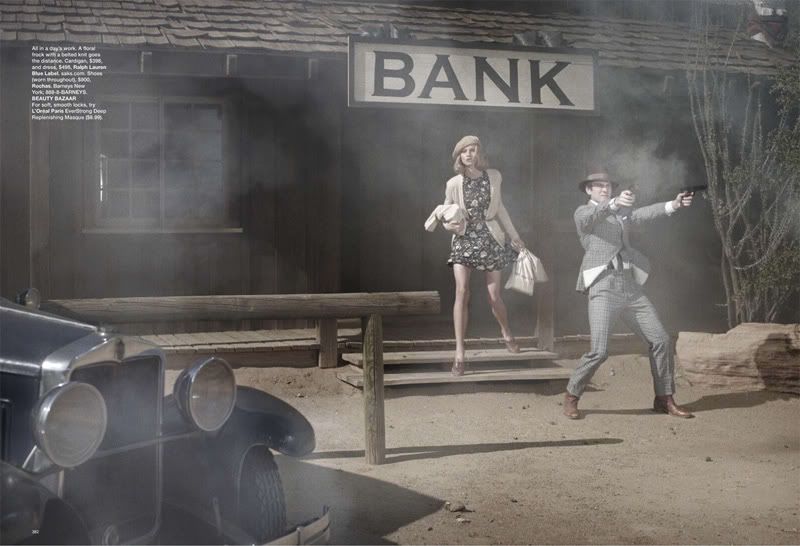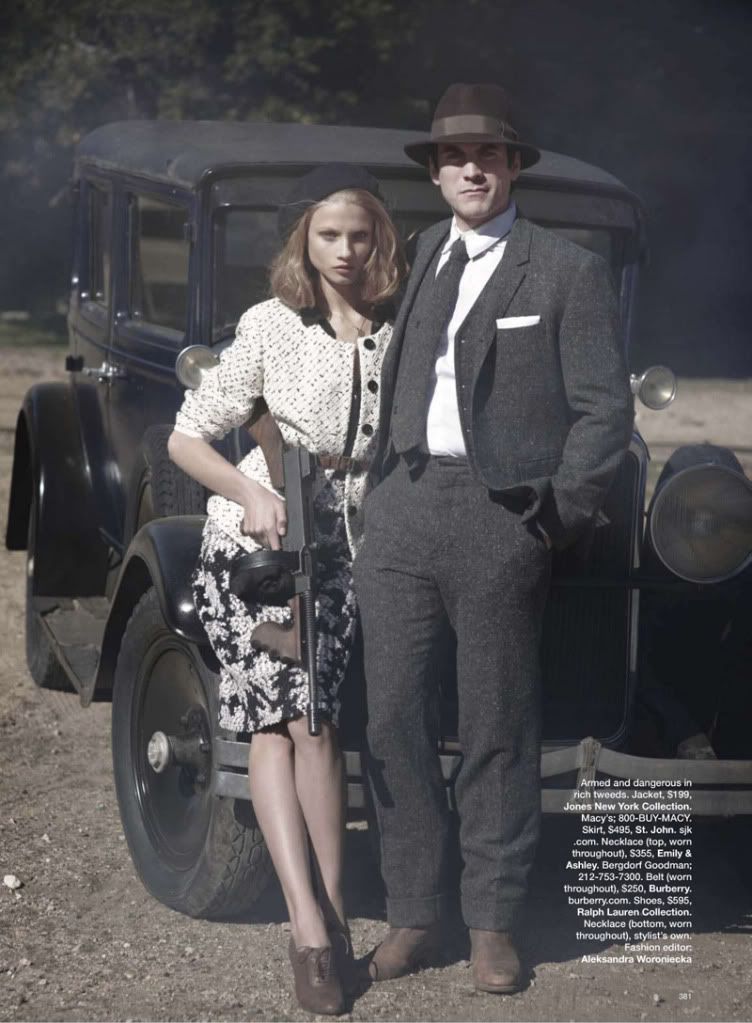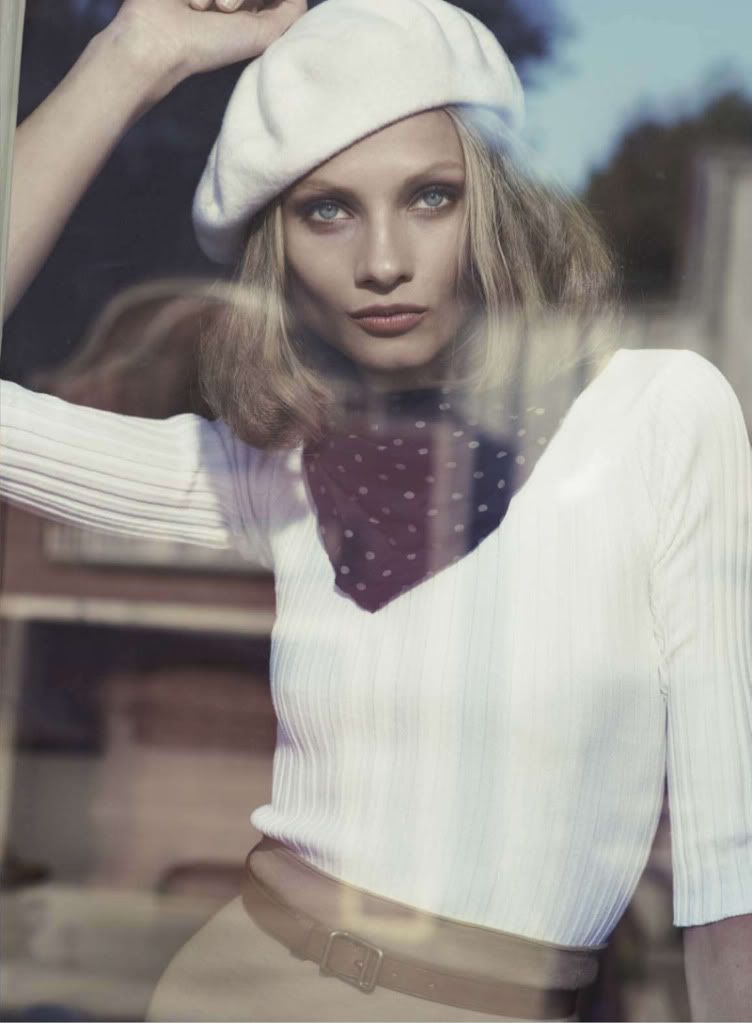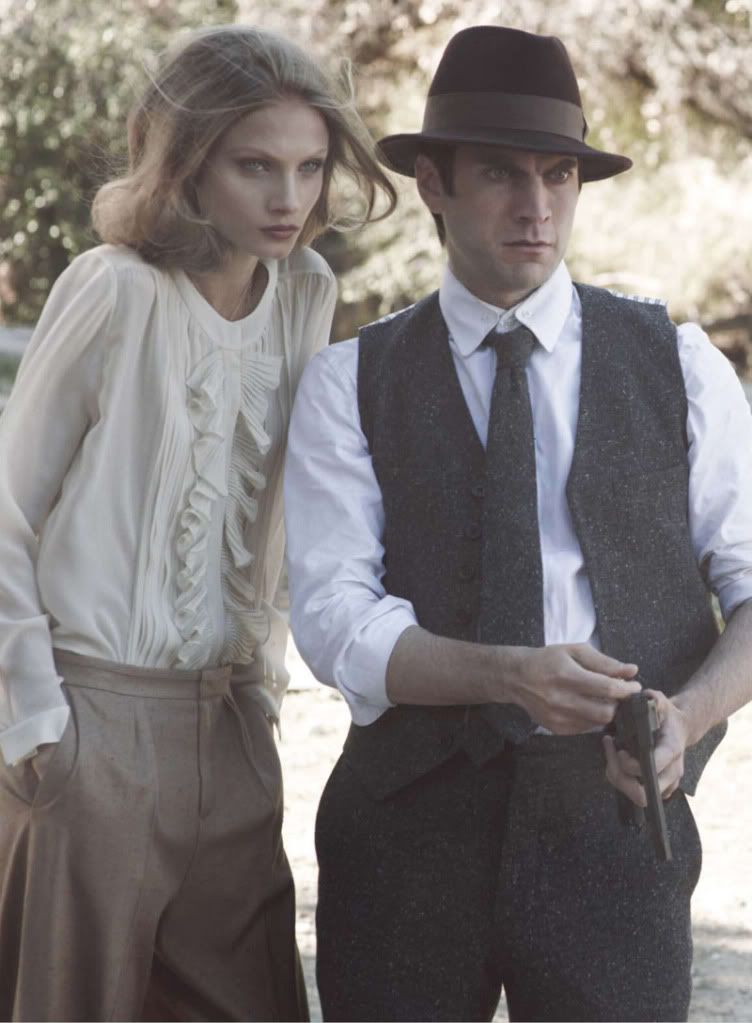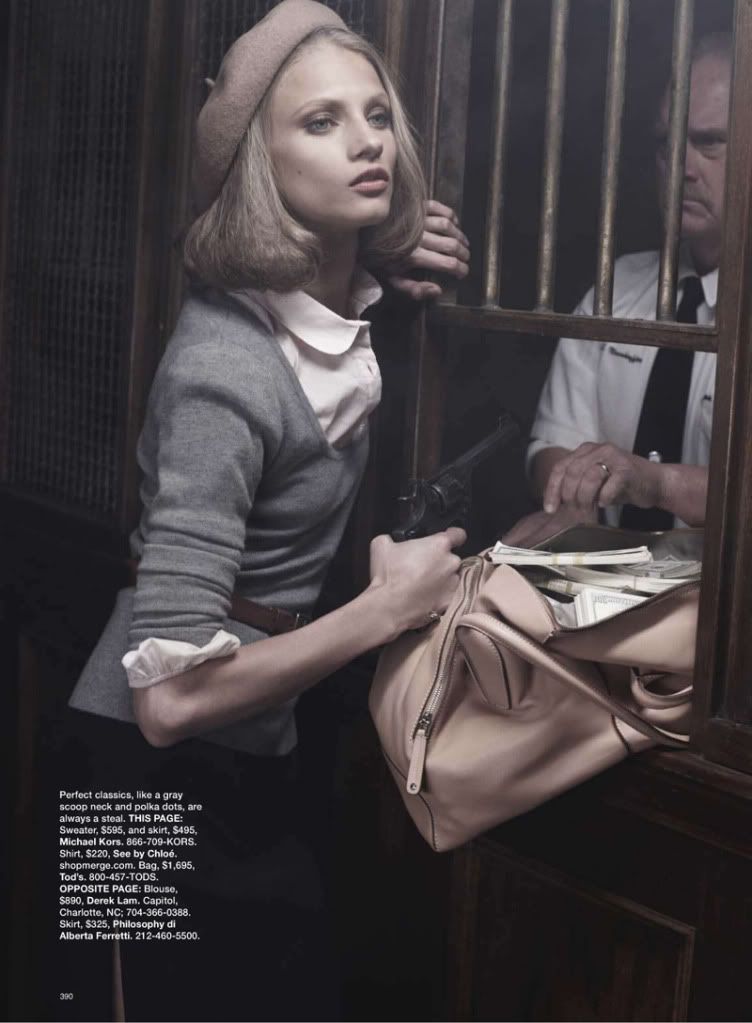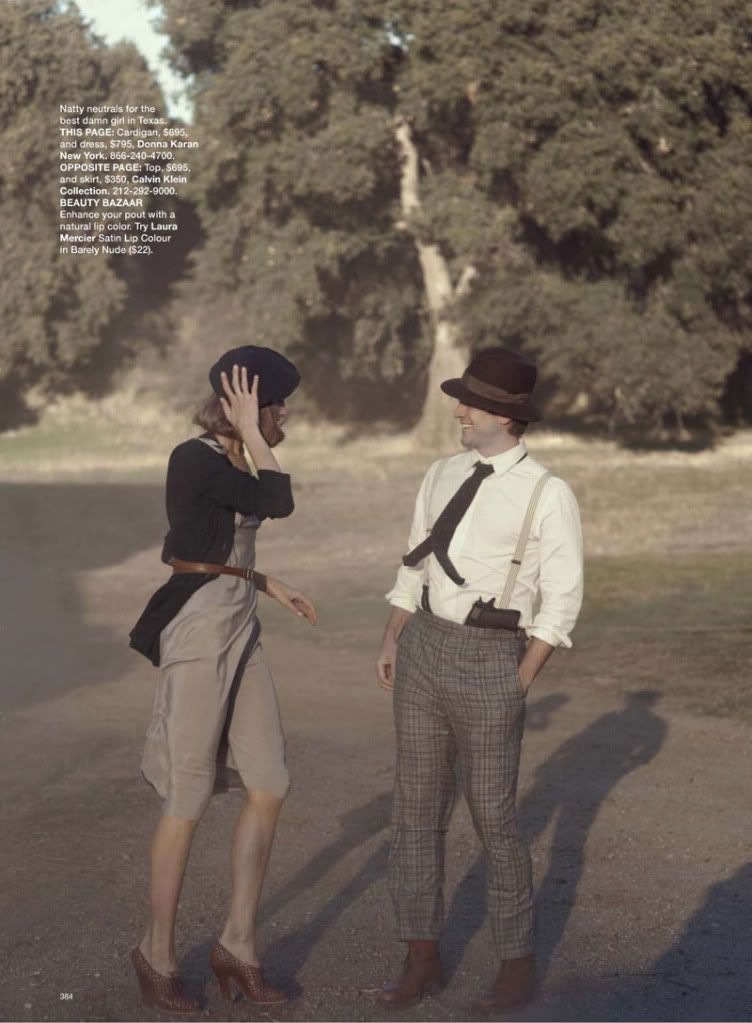 Bonnie's Wardrobe Basics:
♥ a skinny, classic belt
♥ high-waisted pencil skirts
♥ black & white, brown & cream
♥ woven lace-up heels
♥ sweet cardigans
♥ printed scarves
♥ a snappy beret
The shoot is very reminiscent of 1967's Bonnie & Clyde, starring Faye Dunaway and Warren Beatty, right down to the hairdo. Um, wasn't straight, flipped under hair from the 60's, not the 30's?
On a more practical note... Fashion sure is fanciful and Hollywood sure uses a heavy hand with the wardrobe and gloss (though the tight, unconventional clothing choices of the original female gang members was known to draw unneeded attention to their activities). These are a few photos of the original outlaws in the early 1930's, clowning around for the camera during happier times. Regardless of the posed pictures, Bonnie is said to have never actually fired a gun or helped with a robbery, though she was described as "a hell of a loader."
I think it's really strange and amusing to see how stories are romanticized and distorted. Bonnie Parker (poor high school honor roll student/poet) and Clyde Barrow (petty criminal filled with rage from prison abuse) were part of a small gang of notorious robbers who roamed the country during the Great Depression. Through their bank robberies and manipulation of the media, the couple became some of the first celebrity criminals of the day. Before their bungles and body count rose, they were thought of as "sticking it to the man" for all disenfranchised Americans. The pair also foresaw their own early, violent deaths as inevitable.
The gang's hideouts were often discovered because of the posse's loud, liquor-fueled parties in quiet, Prohibition-era neighborhoods. They spent two years robbing gas stations, small stores, banks, stealing cars and killing almost twenty cops and civilians. At the end of their run, Bonnie's leg was so injured she had to hop or be carried everywhere and the rest of the gang was dead or fleeing. Bonnie and Clyde were ambushed and gunned down by law enforcement in Louisiana. Neither were yet twenty-five years old. Allegedly, celeb robbers John Dillinger and Pretty Boy Floyd sent cards to Bonnie's funeral. (I guess I maybe don't have the most creative mind, but to me their story is not so much glamorous or "bad-ass" as it is really sad.)
What do you think of Bonnie & Clyde?
Would you wear Bazaar's current take on 30's femme fatale?