This was the second to last sunshine-y day before the chilly fog rolled back in. The sheer fabric of the shirt and cheerful color of the coat remind me of spring, while the black jeans, cuff and belt keep it anchored in wintertime.I don't know how many times I'll say this, but I cannot wait until it's warm enough for me to wear simpler outfit! I feel like I have to add a lot of stuff to feel good while wearing lots of layers (btw, I'm wearing leggings under the jeans).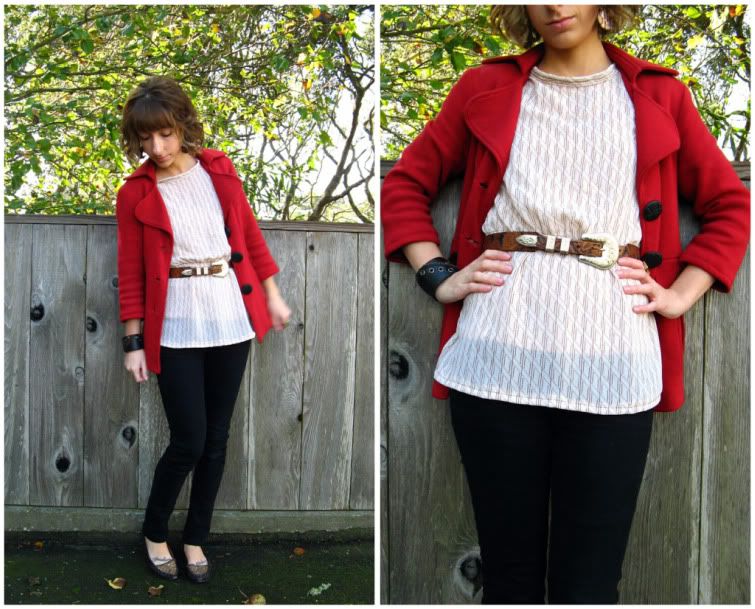 I scored the awesome tooled leather belt at Crossroads last week and wanted to try it out. Unfortunately the belt is black and brownish with a silver buckle, and I have and wear a lot of black with gold. I'm trying to branch out! The shoes are one of my finds when I worked at Crossroads a year ago (the good stuff really does get snapped up first by the staff). Due to the pointy toes and all the embellishments, I call them my "elf shoes." I was thinking the brown looks really good with the green of the moss, but I don't own one single item of green clothing, mossy or otherwise. Gotta get on that.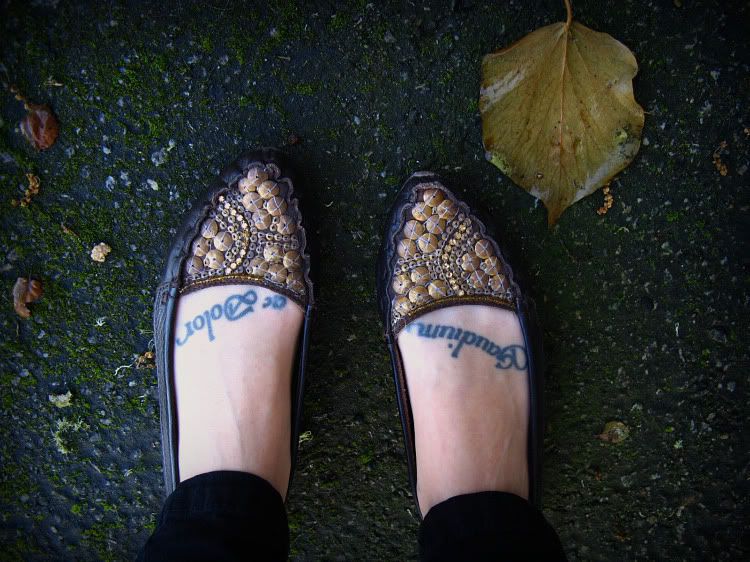 shoes: via crossroads | jeans: wet seal | top: self-made | belt: thrifted via crossroads | coat: forever 21/
diy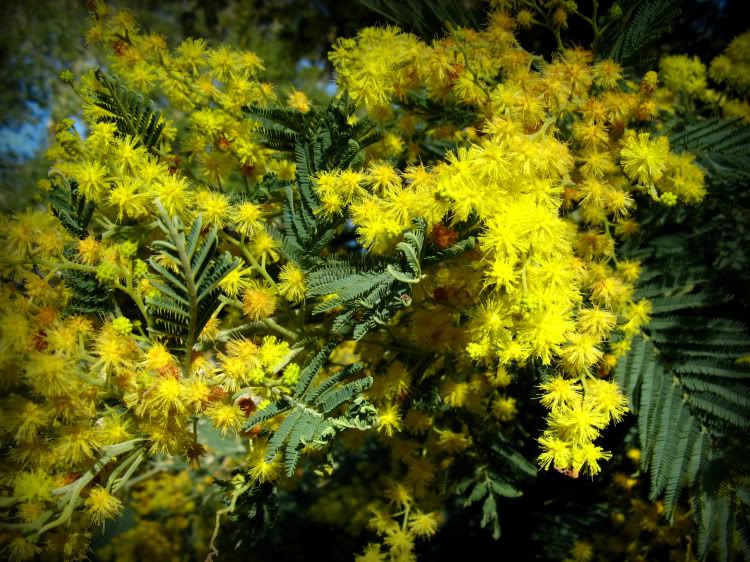 More acacias to brighten things up. I'm both sad and relieved to see Jeneane go from Project Runway. She seemed nice enough but her high, quavery, always-a-moment-away-from-tears voice was getting to me. Not as much as my noisy neighbor though! Grr. I'm so so happy he's moving out at the end of the month! Yet another reason March is going to be an amazing month.
playing: Metric "Poster of a Girl"
what have you been listening to?