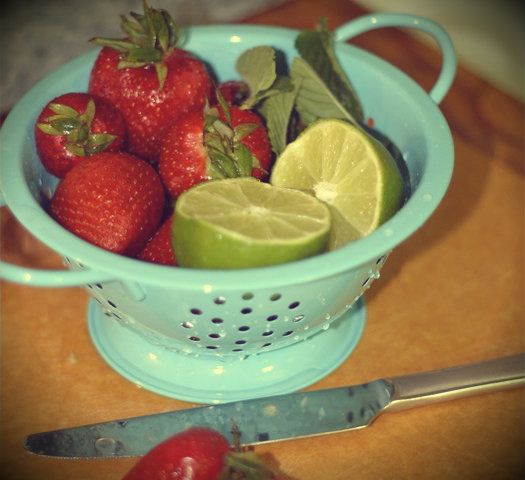 It was finally time to pull the ice cream maker out of the freezer and use it!
I don't have a blender yet so I muddled together strawberries, lemon & lime juices, sugar, chopped mint and a bit of basil. It turned out so delicious and refreshing!
Do you ever make ice cream? What's your favorite mixture??