Sunshine and pizza, my favorite kind of day! Eric and I headed to the West Side for lunch and saw this funny mural on the edge-of-town-side of the pizzeria; the place itself, complete with mural, is painted in the bottom left corner, do you see it? My friend's dog Layla displayed her supreme tail-chasing skills for us, too, so cute!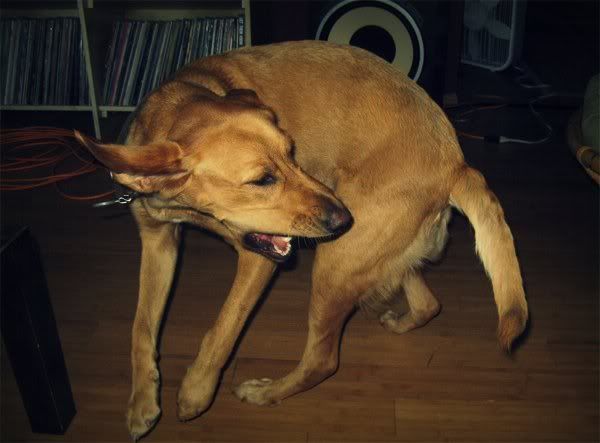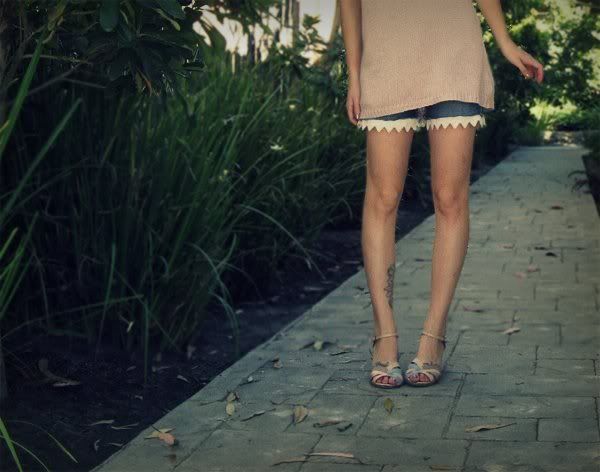 H+M top \\ diy shorts \\ wedges via Crossroads \\ thrifted ring
I also finally sewed this pointed trim onto my favorite pair of cut-offs, an idea which I got from Mel of
Idee Geniale
. I like how they turned out, slightly girlier and more finished. Next, I want to try finding some scalloped trim for another pair, or completely covering a light pair of cloth shorts with lace! What sort of DIY are you working on right now?